This is an archived article and the information in the article may be outdated. Please look at the time stamp on the story to see when it was last updated.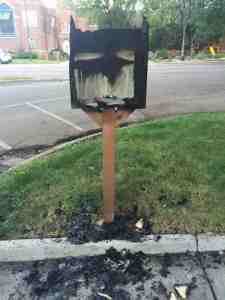 DENVER — A "Little Free Library" book exchange stand was burned down Monday morning.
It happened around 3:30 a.m., according to Dan Wisdom, who said he awoke to find that someone had set the library stand on fire. No suspects were reported in the vandalism by Denver Police.
The library was built by his father outside Wisdom Real Estate, his home-based office on Seventh Avenue and Colorado Boulevard. It was painted by the company's marketing director.
The collection of books, which operates on a "take a book, leave a book" policy, was curated by Wisdom's 9-year-old daughter. There are dozens of Little Free Library stands in the Metro area, but this Little Free Library location had only been running for around three months before the fire burnt it down.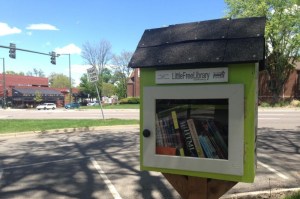 The company is asking for donations on their GoFundMe page to rebuild the library.
"We will do our best to get a new one up ASAP," Wisdom announced on his company's Facebook page. "If anyone would like to borrow a book, just knock on our door and we will find something that we are happy to give to you."
In the meantime, the burnt library has been filled with new books. Anyone looking to donate to the new Little Free Library collection is asked to leave books on the front porch of the Wisdom Real Estate home office located at 3924 E. Seventh Ave. in Denver.