This is an archived article and the information in the article may be outdated. Please look at the time stamp on the story to see when it was last updated.
LARIMER COUNTY, Colo. -- First responders continue to wait for water levels in Larimer County to reside before they can begin assessing how much damage has been done to the area from the heavy rain Thursday.
During a news conference Friday, Sheriff Justin Smith said "do know that there are people stranded throughout Larimer County."
Teams have been unable to get around the county to determine how bad the damage is.
Smith said it's not known how many people who live along US 34 from Estes Park and Loveland may still be stranded. The highway was closed from just outside Loveland to Estes Park.
The Big Thompson Canyon is the No. 1 concern for authorities right now, Smith said.
Resources from the National Guard arrived Friday to help deputies with road blocks.
"We've seen the rain slow down and that's given us some breathing room," Smith said.
Kara Lamb, spokeswoman for the Bureau of Reclamation, which manages the Big Thompson Water Project said the Olympus Dam in Estes Park was intact. The floodgates were opened to relieve pressure.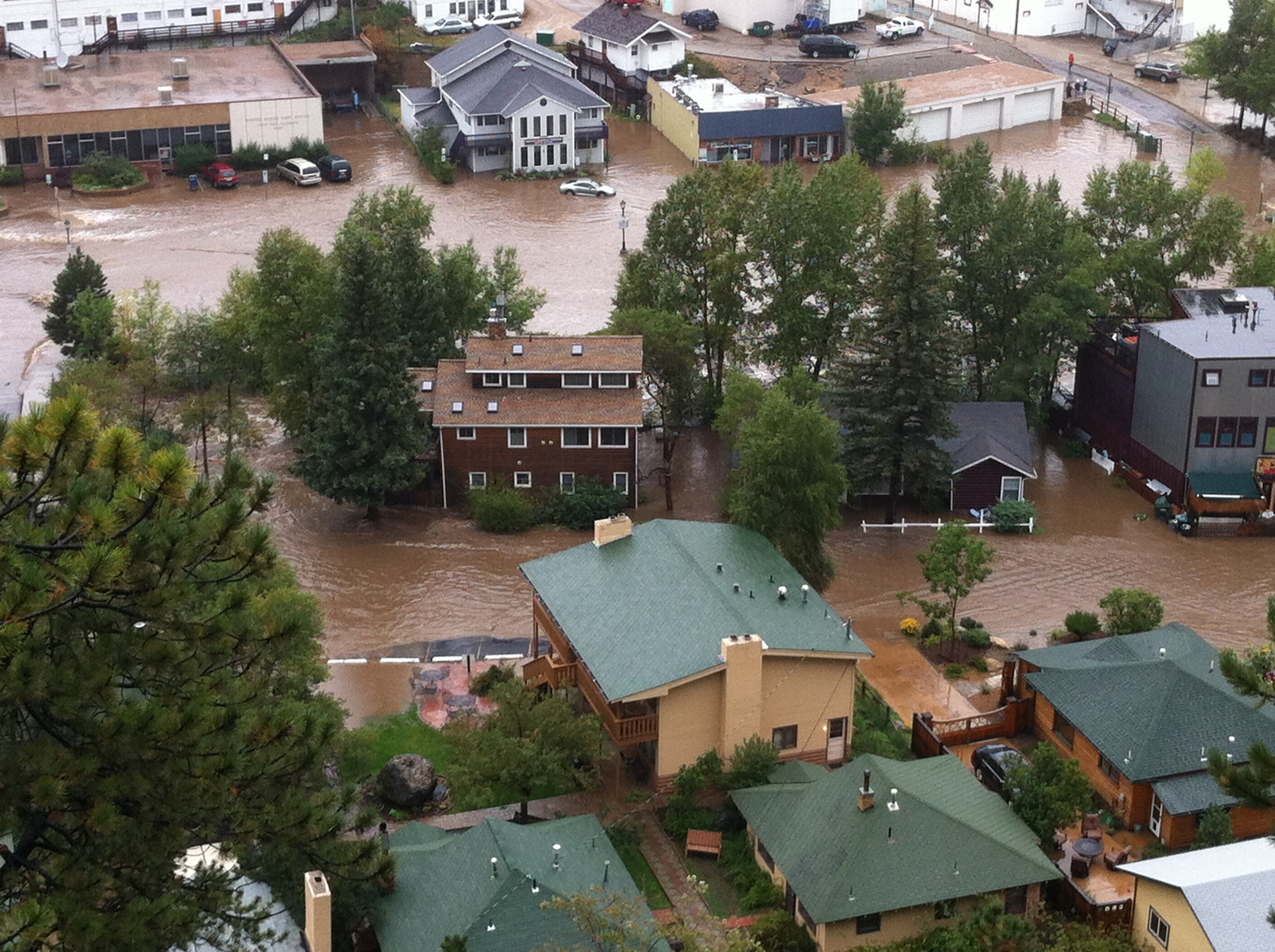 Lamb said flow into the Big Thompson Canyon peaked at 5,280 cubic feet per second of water. To put that amount in perspective, Lamb said that would be roughly equivalent to 5,280 60-lb basketballs flowing
through the Big Thompson River per second.
Water levels have since calmed down to about 4,180 cubic feet per second.
Estes Park was evacuated as water levels swelled there.
Communication and most routes to Estes Park have been cut off. Sections of U.S. 34 have collapsed and boulders the size of cars landed on the highway.
UPDATED BOIL ORDER! Please see the attached graphic for the updated areas. No other boil orders for Estes Park. pic.twitter.com/sLQkOuFHVW

— Town of Estes Park (@TownofEstesPark) September 13, 2013
Smith said deputies have been able to reach city officials through radio.
The American Red Cross opened a shelter at the Thompson School District building, at 800 S. Taft Ave.