This is an archived article and the information in the article may be outdated. Please look at the time stamp on the story to see when it was last updated.
Home security cameras have come a long way in the past few years.  Nest Cam (formally DropCam) was one of the first really good wi-fi security cameras on the market.  Nest is still a great option but there are plenty of competitors and many of these may make a great holiday gift.

Logi Circle - $150
The Logi Circle is the first from Logitech into the world of home wi-fi security cameras and I think they nailed it.  The video quality is solid, the automatic  24 hour time lapse "Day Brief" is super cool and the built-in rechargeable battery is genius.  You will have to pay for cloud storage but their options are reasonable.
You can find the Logi Circle at most major retail stores or online at Amazon.
Foscam C1 Lite - $40
You don't have to spend $100+ to get a good home camera but there are some sacrifices that you'll have to make.  The Foscam C1 Lite is a great option with a nice wide-angle 720p camera.  You can setup motion notifications and record to a micro-SD card.  Keep in mind though that there is no night vision on this camera like most others so when the lights go out, you won't see anything.
If you're OK with that, you can't go wrong.  I found it for a few bucks off on Amazon.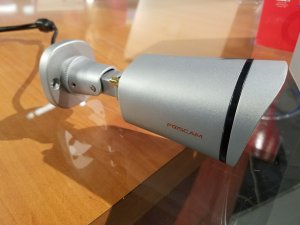 Foscam Outdoor Wireless IP Camera FI9800P - $90
We're just starting to see more outdoor wi-fi cameras but Foscam has been at this for a while.  The Foscam Outdoor Wireless Camera is housed in a weatherproof metal case and designed to be mounted to the side of a building.  Even better, it has enough IR LEDs to see up to 65 feet away.  The 720p video looks good.  It also has an Ethernet connection if you need to mount the camera where wi-fi doesn't reach.
It sells for $20 less than list price on Amazon!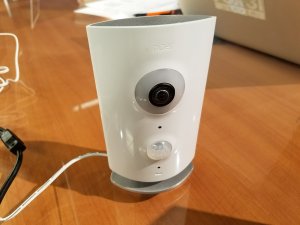 Piper nv - $280
While all of these cameras have motion detection, Piper nv is truly a home security camera.  It detects motion and sound and also has temperature, light and humidity sensors.  There is a built-in 105db siren that you can set to alarm based on certain parameters.  The best thing about Piper nv is that once you buy the camera, you're done.  There are no cloud subscription costs.  Piper nv records video to the cloud and it's included in the price.  That's not something you can say for the majority of home security cameras on the market.  If you consider long-term costs, this makes Piper nv a fantastic bargain.
Piper nv sells for $280 but I found it on-sale at Amazon for $240!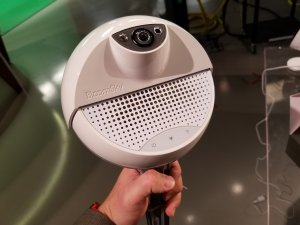 BloomSky (1st Gen) - $220 (with solar charging panel)
BloomSky is unlike any other camera out there.  It's a weather center with a ultra wide angle camera built-in!  It collects athmosphere information with the 5 sensors and records snapshots of the sky automatically creating cool timelapse images.  It even plots  these cameras on a map for others to see too.
Bloomsky just released an updated version with bluetooth but you can grab the 1st generation BloomSky with a solar panel to keep it charged up for $220.