This is an archived article and the information in the article may be outdated. Please look at the time stamp on the story to see when it was last updated.
BOULDER, Colo. -- A jury was selected Tuesday, and the trial of the woman accused of assaulting a pregnant woman and cutting her unborn baby from her womb will begin Wednesday morning.
The victim, Michelle Wilkins, is on the list to testify Wednesday, according to the Boulder District Attorney's Office.
Dynel Lane faces charges of attempted murder and the unlawful termination of a pregnancy in the attack on Wilkins in March 2015. Wilkins' baby did not survive.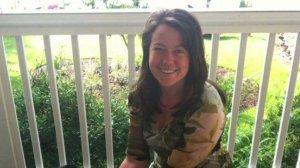 Wilkins, who was 27 at the time, said she went to Lane's apartment in Longmont to buy baby clothing when she was attacked. Prosecutors said Lane then took the baby to the hospital and told doctors the baby was hers.
Wilkins is expected to recount her extremely painful tale of how Lane allegedly attacked her with a piece of glass from a broken lava lamp, then allegedly cut the baby from her womb.
Wilkins told her story on the "Dr. Phil Show" last year. The nurse who first treated Wilkins at the hospital and the first responders who found her bleeding on the floor of Lane's apartment are also expected to be in the courtroom Wednesday.
Lane is in jail on $2 million bond. She has pleaded not guilty to the charges. Her attorneys had requested a change of venue, but that was denied by the judge.
She could get up to 140 years in prison if she is convicted. The trial, which begins at 9 a.m., is expected to last about 10 days.
A jury has been sworn in for the #DynelLane trial. Opening statements set for 9 am Wednesday 2/17.

— Rob McCallum (@rwmccallum) February 16, 2016