This is an archived article and the information in the article may be outdated. Please look at the time stamp on the story to see when it was last updated.
CUSTER COUNTY, Colo. — The size of the Junkins Fire in southern Colorado has been revised down to 17,958 acres and is at 85 percent containment, the Great Basin National Incident Management Team said Saturday.
The fire previously was estimated to have burned 18,132 acres but better mapping has resulted in more accurate data.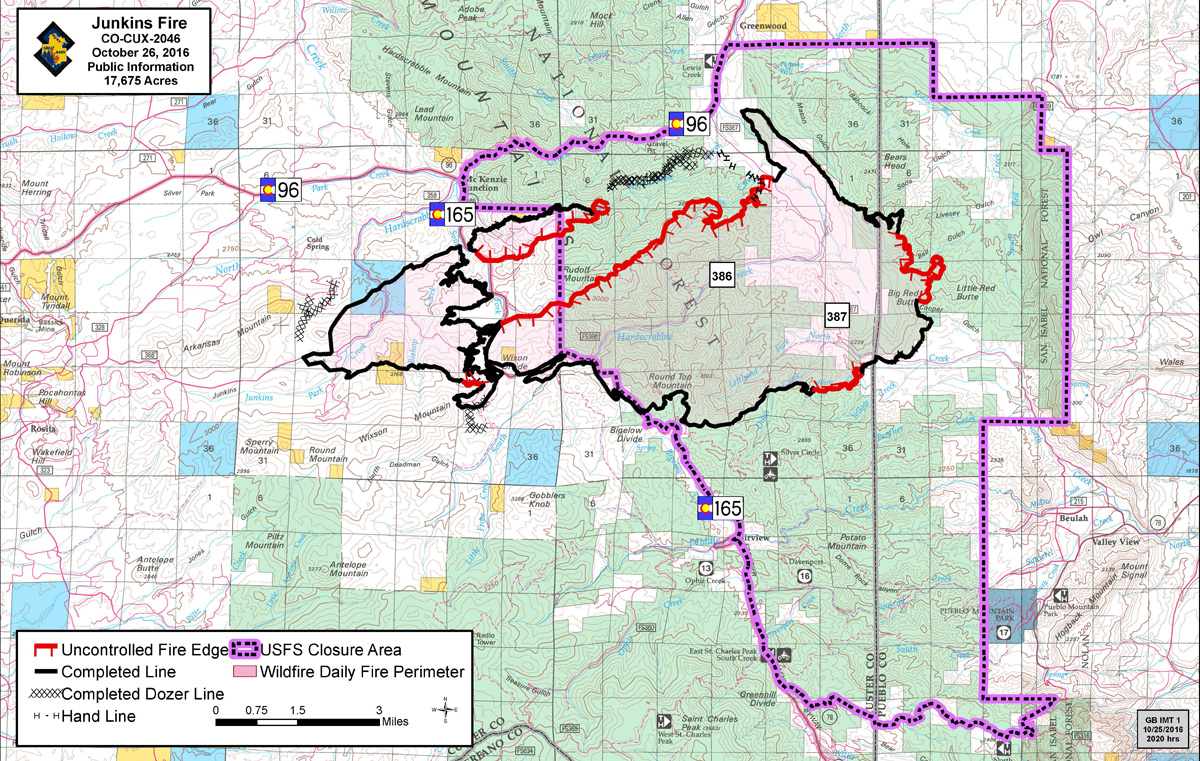 Last weekend, several evacuation orders were lifted, including in Pueblo and Custer counties. County Road 358 and Highway 165 reopened Monday. Residents who live on Road 387 remain under evacuation orders.
Smoke is still visible in the area. Officials said nine homes and 17 outbuildings have been lost in the fire.
There are still Stage 2 fire restrictions in Custer County. Warm, dry, windy weather are keeping the fire danger high.