This is an archived article and the information in the article may be outdated. Please look at the time stamp on the story to see when it was last updated.
CINCINNATI, Ohio — An Ohio judge declared a mistrial Friday in the case against former University of Cincinnati police Officer Ray Tensing, who fatally shot Samuel DuBose during a traffic stop in July 2015.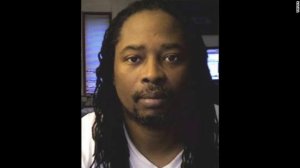 DuBose's killing was one in a series of high-profile, officer-involved shootings that sparked nationwide protests over the use of force by police.
Tensing, who is white, was fired from his job and arrested after the shooting.
Tensing faced trial a second time after a jury could not come to agreement in November and the judge declared a mistrial.
Below is a previous article regarding the shooting, published July 29, 2015
University of Cincinnati police officer Ray Tensing was indicted Wednesday on a murder charge for shooting motorist Samuel Dubose during a traffic stop this month.
Raymond Tensing, a police officer indicted on Wednesday, July 29, 2015 for the fatal shooting of an apparently unarmed black man after a confrontation during a traffic stop Sunday, July 19, 2015.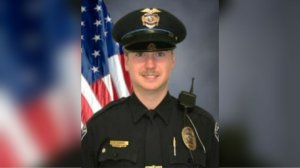 If convicted, Tensing could go to prison for life, said Hamilton County Prosecutor Joe Deters in a press conference in which he played body camera footage of the shooting.
"He purposely killed him," said Deters, saying that Tensing shot Dubose in the head. Deters called the killing "asinine" and "senseless."
"I was shocked. I was shocked," the prosecutor said, describing how he felt when he saw the video. "I realized what this was going to mean to our community and it really broke my heart because I know it's just bad. It's just bad what he did. It shouldn't have happened."
Deters said that Tensing said he pulled Dubose over because Dubose's car was missing a front license plate.
A reporter asked if he thought Tensing tried to mislead investigators looking into the incident.
"Yes," Deters said. "I think he was making an excuse for the purposeful killing" of Dubose.
The driver's family agreed. Dubose's mother told reporters after news of the indictment broke that she is grateful "everything was uncovered."
"I want everybody to just lift up their heads in prayer, and thank God because this one did not go unsolved and hidden," said Audrey Dubose.
The family lawyer said he does not believe there would have been an indictment if there hadn't been video available of Dubose's interaction with Tensing.
"We've now made a huge first step because in a situation where sometimes people believe that officers are not held accountable for their actions. In this case, one is being held accountable. So Cincinnati is showing the rest of us how to do this right," said attorney Mark O'Mara.
Samuel Dubose was killed after being initially stopped for driving without a front license plate.
Cincinnati police said Tensing saw Dubose driving without a front license plate around 6:30 p.m. July 19 and tried to pull him over. Dubose continued for about a mile from the campus before stopping the car, police said.
Tensing asked several times to see Dubose's driver's license, Cincinnati police said. Instead, police said, Dubose handed the officer a bottle of alcohol.
Tensing asked Dubose to step out of the car, at which point a struggle ensued, police said.
"There was a struggle at the door with Mr. Dubose in the vehicle and the officer outside the vehicle, and the vehicle sped away," Cincinnati police Lt. Col. James Whalen told reporters.
Tensing fired a single shot, hitting the driver in the head as he attempted to flee. Police said the car rolled about a block before crashing.
It appeared that Dubose did not have a weapon, police said.
Tensing has five years' experience in law enforcement and worked for the University of Cincinnati Police Department for more than a year.
He was placed on paid administrative leave following the shooting. University of Cincinnati President Santa Ono said at a news conference Wednesday afternoon that Tensing has been fired following the indictment.
CNN records search showed that Dubose had more than 60 arrests. He was a father to 13 children, according to CNN affiliate WKRC-TV.
At a memorial gathering on July 20, Dubose's mother, Audrey, said her son was "full of love," CNN affiliate WLWT-TV reported.
"Know that my son was not a violent person," she said. "My son … he got stopped a lot but he never tried to fight."