This is an archived article and the information in the article may be outdated. Please look at the time stamp on the story to see when it was last updated.
BOULDER, Colo. — A grand jury convened to investigate the parents of 6-year-old JonBenét Ramsey, found murdered in her Boulder home in 1996, did in fact believe her parents had some role in the girl's death and had voted to indict them on a charge of child abuse resulting in death, court documents released Friday said.
The grand jury indictment, sealed for 14 years, again raises the question about Boulder's most famous cold case.
JonBenét's parents, John and Patsy, long suspected to have had some involvement in her death, were never charged with a crime.
Yet the previously sealed court documents say that a grand jury voted to indict both John and Patsy Ramsey, on charges of child abuse resulting in death.
The indictment does not directly accuse the Ramsey's of killing their daughter.
Instead, the grand jury alleged the parents "did … permit a child to be unreasonably placed in a situation which posed a threat of injury to the child's life or health which resulted in the death of JonBenét Ramsey."
The grand jury also had alleged that each parent "did … render assistance to a person, with intent to hinder, delay and prevent the discovery, detention, apprehension, prosecution, conviction and punishment of such person for the commission of a crime, knowing the person being assisted has committed and was suspected of the crime of murder in the first degree and child abuse resulting in death."
The documents provide no further details on who that "person" was. The grand jury had accused the couple of committing the offenses "on or between December 25 and December 26, 1996."
Her parents have consistently maintained they had nothing to do with JonBenét's death.  Patsy Ramsey died of ovarian cancer in 2006.
In January the Boulder Daily Camera, citing unidentified jurors and an assistant district attorney, reported the grand jury had in fact voted to indict her parents on charges of child abuse resulting in death.
The Camera and the Reporters Committee for Freedom of the Press sued to have the indictment made public.
Last week, John Ramsey's attorney wrote to Boulder District Attorney Stan Garnett, requesting the documents be kept secret.
"Public release of the allegations of an unprosecuted indictment only serves to further defame (John Ramsey) and his late wife," wrote Harold Haddon.
Wednesday, retired Weld County Judge Robert Lowenbach ordered the 18-page indictment to be released.
Lowenbach's order made reference to the grand jury's report.
"It appears that the district attorney, presumably acting at the direction of the grand jury, prepared a series of possible charges regarding John Ramsey and Patricia Ramsey based on the fact that the child had died and that there was evidence that a sexual assault of the child occurred," Lowenbach wrote.
There are nine pages about JonBenét's mother and nine pages about her father. Only documents signed by a foreman were released, according to the judge's order, which says the court can release only official documents.
"Until this release, it was difficult to remain silent in reference to our knowledge of the true bills for so many years," said Boulder Police Chief Mark Beckner in a statement.
Garnett declined to issue an immediate statement Friday, but a spokeswoman said a statement will be published as as op-ed in Sunday's Boulder Daily Camera.
"This case is a Boulder case and the district attorney answers to his constituency: the people of Boulder County," spokeswoman Catherine Olguin said in a statement. "Also, the issues surrounding the case are complex and nuanced and do not readily lend themselves to a short sound bite."
Boulder police, who had been criticized for their investigation, said the release vindicated their investigation.
"The grand jury of 12 objective jurors ultimately agreed with investigators that probable cause existed for the filing of charges," said spokeswoman Kim Kobel.  "The investigation pursued by the Boulder Police Department was, in fact, based on the information and evidence available."
"Investigators at the time were disappointed in the then district attorney's decision not to issue indictments.  Cases are rarely perfect and often contain conflicting evidence.  As a result, the opportunity to present the entire case to a jury may be lost forever," Kobel said.
Despite pressure to pursue charges, indictment was sealed
Christmas Day 1996, JonBenét's parents reported her missing after finding a note demanding a ransom of $118,000.
She was found later that day dead in the basement of their home.  An autopsy revealed she had been beaten and strangled.
Questions and speculation reigned. Her parents lived under a cloud of suspicion. Were they involved? Was there an intruder in the house that night?
"There's a killer on the loose," Patsy Ramsey said a few days after the body was found. "I don't know who it is. I don't know if it's a she or a he, but … there's someone out there."
The years went by and no one was charged with the crime.
Though the Ramseys were never named as suspects, they were the focus of the grand jury, which first convened in September 1998.
Thirteen months later, the grand jury revealed that they would not indict anyone in JonBenét's death. They swore not to talk about the case in which they heard from dozens of witnesses, considered 30,000 pieces of evidence.
We now know the jury did decide to indict JonBenét's parents, but that then-Boulder County District Attorney Alex Hunter did not sign the indictment. It was sealed for years.
Hunter said that there was not enough evidence to file charges against John and Patsy and it would be unethical to pursue a court case against the couple if prosecutors did not believe they could win the case.
In 2008, then-District Attorney Mary Lacy wrote a letter to John Ramsey, saying that new DNA evidence had cleared him, his wife and son. She formally apologized for the cloud of suspicion the Ramseys lived under for years.
Boulder police released a statement regarding the indictment release saying "we believe at this point it is unlikely there will ever be a prosecution."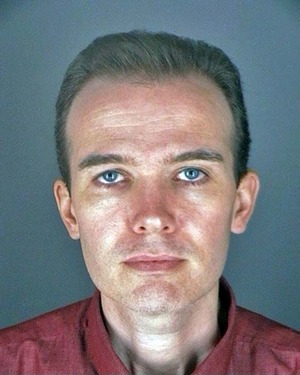 False leads
The parents have always maintained that an intruder killed the little beauty queen.
In 2006, a breakthrough appeared imminent with the arrest of John Mark Karr in Bangkok, Thailand. The 41-year-old teacher repeatedly said he loved the little girl and was with her the night she died. He insisted her death was an accident.
But soon after his arrest and return to Colorado, prosecutors said DNA evidence proved he had nothing to do with her death. The district attorney decided not to charge him.
And as time marches on, the outcome of the investigation is almost where it started — no arrests and no convictions.
And the years seem to stand still for the little girl. To many, she's still the 6-year-old who paraded across television screens nationwide.
But she would have turned 23 this year.
CNN contributed to this report.