This is an archived article and the information in the article may be outdated. Please look at the time stamp on the story to see when it was last updated.
(KDVR) — Jeremy Hubbard and Deborah Takahara will become the new primary evening anchor team for Fox31 Denver News at 5pm and 9pm, beginning Monday, April 8.

Takahara has been anchoring those newscasts since mid-December, following the departure of Libby Weaver.

Hubbard succeeds Ron Zappolo, who will retire on Friday, April 5, after nearly 13 years as the primary evening co-anchor at Fox31 Denver. Zappolo, along with Weaver, was an integral part of the team that launched news on KDVR in 2000.

Hubbard is a Colorado native. He rejoined KDVR/KWGN in June, 2011 after four years at ABC News, where he co-anchored the network's early morning newscasts "World News Now" and "America This Morning."
He traveled the country as a correspondent for "Good Morning America," "World News with Diane Sawyer" and "Nightline."

Before his move to ABC News, Hubbard co-anchored the weekend newscasts at Fox31 Denver from 2004 to 2007. Takahara and Hubbard anchored those weekend shows together when Takahara joined the station in 2006.

Since returning, he has co-anchored "Nightside," the 10pm newscast on Fox31 Denver and the 7pm newscast on sister station KWGN/Colorado's Own Channel 2.

Hubbard was born in Glenwood Springs and spent part of his childhood in Leadville. He graduated from Wichita State University. He spent the early part of his career working at KWCH-TV in Wichita and KMBC-TV in Kansas City.

He has been recognized with several honors for his reporting, including a national Edward R. Murrow Award from the Radio and Television News Directors Association, and the national Sigma Delta Chi award from the Society of Professional Journalists.
He has also won three regional Edward R. Murrow Awards, three regional Emmy awards for reporting and anchoring, and several other awards from the Associated Press, the Colorado Broadcasters Association, and the Kansas Broadcasters Association.

"FOX31 News is a force to be reckoned with in Denver TV, largely because of the credibility and experience Ron Zappolo brought here 13 years ago. He was a known and respected commodity, who brought a culture of competition and winning to this TV station.  It's an honor, and a colossal challenge, to help carry out what Ron started here," said Hubbard.

Takahara has been with Fox31 Denver for seven years. She joined the station as weekend co-anchor in 2006 and was promoted to Monday-Friday co-anchor of the 7pm newscast on KWGN, with Hubbard, in 2011.

Takahara is an award-winning journalist who has traveled the country chasing big news stories.
As a reporter for KTVT-TV (CBS) in Dallas, she saw first-hand the devastation left by Hurricane Katrina and Hurricane Rita. She traveled to Mexico to cover the violence at the border.
She was awarded a regional Emmy for Continuing Coverage of a Vietnam Airman's return home, 37 years after he was killed in action.

She began her broadcasting career in Fort Smith, Arkansas, where she worked for KHBS-TV. Takahara has also worked at KATV-TV in Little Rock, KNSD-TV in San Diego and NBC News, where she covered major news events on the West Coast.

She attended The University of California at Irvine, where she studied Social Ecology, Criminal Justice and Business Management.

Takahara loves to travel and explore new areas. She is an avid runner and has completed four marathons, including the 2011 Boston Marathon.

"I am so lucky to be working with a team of the most talented people who are dedicated to covering the news in our community … for our community," said Takahara.

Hubbard and Takahara have extensive field reporting experience in the Denver market, where they have covered many big stories, including, most recently, the Aurora theater shooting, the Jessica Ridgeway kidnapping and last summer's devastating wildfires.

Hubbard has also focused on military affairs and veteran's issues, including an ongoing series of reports called "Home from War."
He recently traveled to Afghanistan with a medical team from Colorado, which aired in February as a four-part series and a 30-minute prime time special called "Assignment Afghanistan."

"Jeremy and Deborah are the perfect team to carry on the tradition established by Ron Zappolo," said Ed Kosowski, Vice President of News and Digital Content. "They are working journalists. Reporters who get off the anchor desk and into the field to report the news and connect with the community. Viewers connect with them, just as they have with Ron, because they're genuine," he added.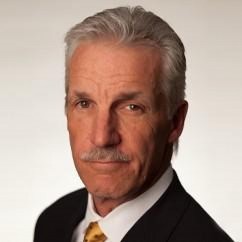 Zappolo is retiring after a successful 30-year career in Denver as both a news and sports anchor. He made the transition to news in 2000 after anchoring sports at KUSA from 1990 to 2000 and KCNC from 1977 to 1990.

Since joining KDVR, Zappolo has anchored coverage of many big stories, including the Columbine shooting, The 2008 Democratic National Convention and, most recently, the Aurora theater shooting.
He became one of Denver's best-known broadcast journalists while covering the city's dynamic professional sports franchises for nearly 20 years, including the Broncos' back-to-back Super Bowl victories in 1997 and 1998.

He has also hosted a weekly talk show called "Zappolo's People," on which he interviewed major news makers and discussed important topics ranging from politics to criminal justice to sports.

"I am glad to have survived 36 years on Denver television news. It is now the time for me to step aside. I will take some time off and try one more time to re-invent myself … possibly in the world of sports. I can only say a huge thank you to all the people I worked with at KCNC, KUSA and FOX31. I was fortunate. I came along at the right time and at the right places," said Zappolo of his career.

Zappolo adds, "What makes this easier for me is the respect I have for both Jeremy and Deborah. They are friends and I hope the people that stayed with me all those years will stay with Jeremy and Deborah. They will not be disappointed."
 Fox31 Denver is planning a week-long tribute to Zappolo from April 1-5, called "Celebrating Ron Zappolo," featuring highlights of his career, his personal thoughts about covering news and sports in Denver for 36 years, and reflections from his many colleagues at KDVR, KUSA and KCNC.
Fox31 will also air a 30-minute special about Zappolo on Friday, April 5, at 9:30pm.