This is an archived article and the information in the article may be outdated. Please look at the time stamp on the story to see when it was last updated.
DENVER —  Prosecutors in Denver have declined to file homicide charges against a teenage jail inmate who allegedly beat another inmate to death on Monday.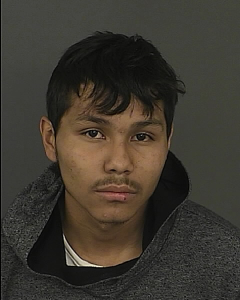 Now he's free and wanted by U.S. Immigration and Customs Enforcement after the Denver City Jail already released him.
Police, prosecutors and jail sources said 19-year-old Ricardo Lopez Vera got into a "mutual combat" fight with 42-year-old William Anderson in or near the shower area in pod H on Monday morning.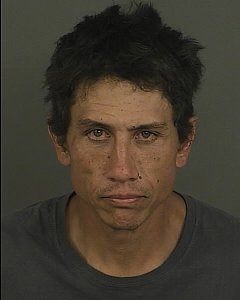 The Denver Office of the Medical Examiner confirmed Anderson's death, but has not released details or cause.
The Denver District Attorney's Office decision to not prosecute Lopez-Vera allowed him to make bail less than 40 hours after the fatal fight.
The FOX31 Problem Solvers have learned federal immigration officials had a detainer in place for Lopez-Vera, but despite that, the Denver Sheriff Department released him Wednesday morning.
Jail records show Lopez-Vera was in jail for a misdemeanor warrant and an outside immigration matter.
Records also indicate the Aurora Police Department had a fugitive hold for Lopez-Vera.
Aurora police confirmed officers had stopped Lopez-Vera in a stolen vehicle earlier this summer, but said Wednesday he was not on hold for pickup.
The sheriff department released a statement defending the jail's actions.
Ricardo Lopez Vera was taken into custody by the Denver Sheriff Department on June 8, 2017 at 7.14am. The DSD received a notification of release request from ICE for Mr. Vera on Tuesday, July 11, at 3.30pm. The DSD notified ICE of the pending release the same day 10.07pm. Mr. Vera was released from DSD's custody on July 12, 2017, at 10.39am – more than 12 hours after ICE was notified.
Federal customs officials claimed the Sheriff's Department did not really give them adequate warning about when and where Ricardo Lopez-Vera was to be released.
Simon Crittle with the Sheriff's Department released an additional statement in response Thursday night.
"ICE is aware that the Denver Sheriff Department, like every other city in the state of Colorado, does not honor detainers without a criminal warrant because it is unconstitutional.  Upon request, we notify ICE when we are releasing someone – so they can make their own arrest. The Denver Sheriff Department notified ICE that Ricardo Lopez Vera was going to be released more than 12 hours prior to the actual release, which occurred on July 12, 2017, at 10.39am. Upon release from DSD custody, he was taken to the hospital. Releasing an individual from jail is a multi-step process that is sometimes affected by circumstances beyond our control meaning the DSD is not able provide exact details of a release before it happens."
In February, Denver City Jail released another inmate who was wanted by U.S. Customs for possible deportation. That inmate was a suspect in a light rail station homicide.