This is an archived article and the information in the article may be outdated. Please look at the time stamp on the story to see when it was last updated.
DOUGLAS COUNTY, Colo. — The husband of Colorado State Patrol Jaimie Jursevics has filed a lawsuit against the drunken driver who hit and killed her.
Eric Henderson pleaded guilty to driving drunk and killing Jursevics. He was sentenced to eight years in prison.
Jursevics, 33, was run down Nov. 15, 2015 on Interstate 25 south of Castle Rock as she was directing traffic around another crash.
Investigators said Henderson, a retired Army colonel, was drunk and driving home from a Broncos game when he hit Jursevics and then kept driving.
Jursevics left behind a husband and a baby girl.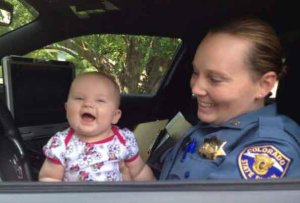 After her death, Jursevics' husband, Didzis "D.J." Jursevics, said "No sentence handed down in this case will ever be harsh enough or bring Jaimie back.  However, I have the utmost confidence that the very best resources from law enforcement and prosecution were utilized and I appreciate all of their efforts and support."
Now the widower has filed a lawsuit against Henderson, seeking compensatory damages.  The complaint said the amount will be determined at the time of trial.
The lawsuit claims economic and noneconomic loses, including "grief, loss of companionship, impairment of the quality of life, inconvenience, pain and suffering, and emotional distress."
Henderson was a colonel with the the U.S. Army Space and Missile Defense Command/Army Forces Strategic Command. He retired in June 2013 and was honored during a ceremony at The Club on Peterson Air Force Base in Colorado Springs. Henderson was presented with the Legion of Merit for his service in the command.