This is an archived article and the information in the article may be outdated. Please look at the time stamp on the story to see when it was last updated.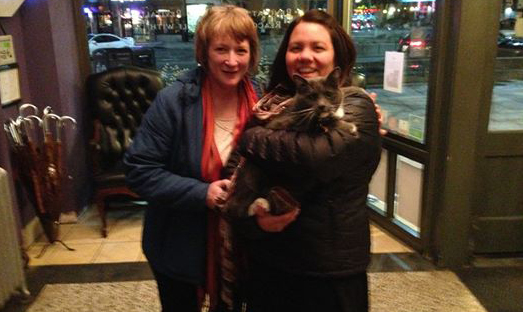 FORT COLLINS, Colo. — Oreo the cat was found safe and returned to his home at the historic Armstrong Hotel in Fort Collins Tuesday night. The hotel staff made the announcement on the once-missing cat's Facebook page.
Someone scooped him up and walked out of the door with him Saturday night as detailed in the previous story below:
FORT COLLINS, Colo. — A historic hotel in downtown Fort Collins is putting the word out that a popular cat that lives at the hotel was stolen during St. Patrick's Day celebrations this weekend.
The Armstrong Hotel says someone scooped Oreo up in the lobby Saturday night and casually walked out the front door with the feline.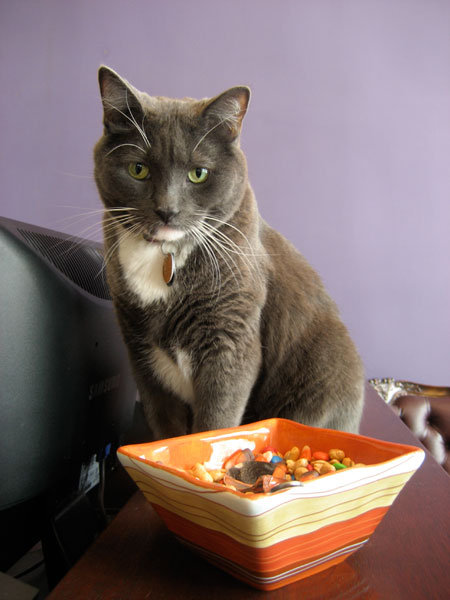 The catnapping was caught on a surveillance camera.
The hotel staff hopes someone knows something that will help return the black and white cat to the hotel.
The Fort Collins Coloradoan reports Oreo has lived at the Armstrong Hotel since it reopened in 2004.
General Manager Nick Gliszinski told the paper two men in their late teens or 20s came to the front desk several times Saturday requesting a room. Staff told them there were no rooms available and around 7:40 p.m. they returned and took Oreo.
The hotel is going through the process of filing a formal complaint with police, but in the meantime asks anyone who might know something to call the front desk at 970-484-3883.
There is a Facebook page to help find Oreo.