This is an archived article and the information in the article may be outdated. Please look at the time stamp on the story to see when it was last updated.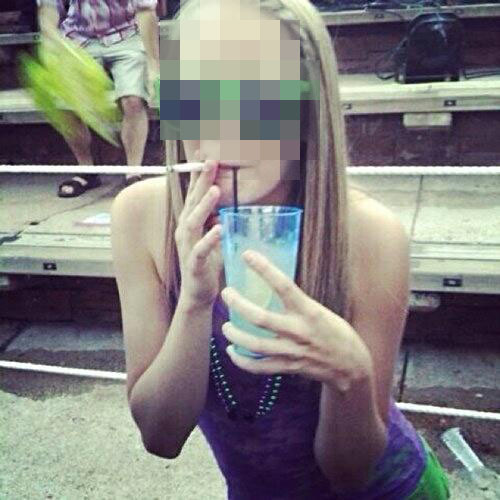 AURORA, Colo. — A Cherry Creek School District teacher has been placed on paid leave while administrators investigate some racy photos and status updates she allegedly posted on Twitter.
The first-year math teacher at Overland High School in Aurora, Carly McKinney, is being linked to Twitter posts that include partially-nude pictures and comments about using drugs.
Cherry Creek School District Spokesperson Tustin Amole confirmed the teacher was placed on leave after a meeting Tuesday morning, at which the Twitter account was discussed.
POLL: Was district right to place McKinney on leave? Students debate
The Twitter account in question is CarlyCrunkBear, which used the Twitter handle @crunk_bear. The biography on the profile read "Stay high. Stay drunk…Mile High City."
The account has been deleted since it was discovered on Monday.
Several of the photos posted using the account show a woman drinking what appear to be alcoholic beverages and smoking what appears to be a joint. There are also several topless photos of a young woman that were posted by the account.
Several tweets sent out by the account indicated the user was grading papers while high and that the user had marijuana on the Overland High School campus.
"Adults can smoke marijuana in Colorado," Amole said. "But it is still against state and federal law to use or possess (marijuana) on school property."
McKinney's father has told FOX31 Denver the teacher will not be speaking publicly about the matter at this time.