This is an archived article and the information in the article may be outdated. Please look at the time stamp on the story to see when it was last updated.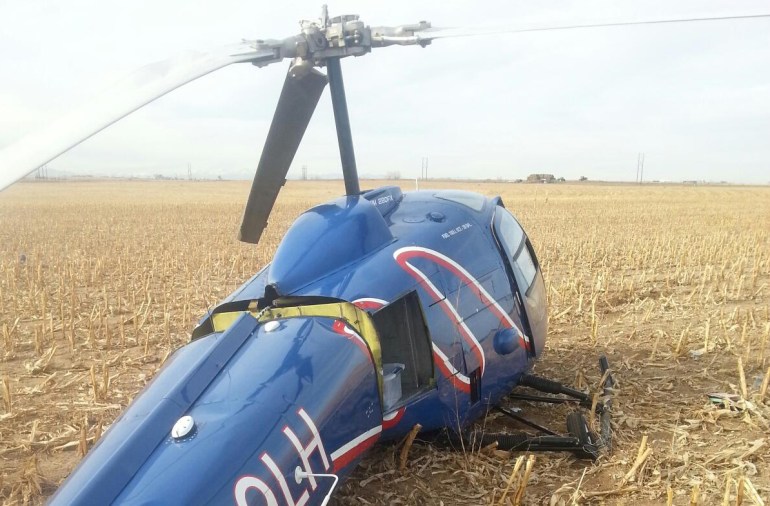 WELD COUNTY, Colo. — A helicopter pilot received a minor injury when she crash landed her aircraft in a field Monday.
The accident happened at about 11:15 a.m. near Weld County Road 41 and Weld County Road 18. The Weld County Sheriff's Office says the pilot was the only person on board. She was on a training flight from Mountain One Helicopters in Erie.
Weld County Sheriff spokesman Sgt. Sean Standbridge says she started in Erie, flew to Greeley and was on her way to land at Platte Valley Medical Center when the helicopter lost all power. She was at an altitude of about 600 feet.
He says the pilot is 25-years-old and she is from Boulder. She had a minor injury to a wrist.
The tail separated from the body of the copter in the crash landing.