This is an archived article and the information in the article may be outdated. Please look at the time stamp on the story to see when it was last updated.
DENVER — This week's restaurant report card features a high end hot spot for singles, a Mexican restaurant in Greenwood Village and a self-serve yogurt buffet.
The Cool River Café
The Cool River Café located on Belleview in Greenwood Village earned an F for 12 critical violations in its last two regular inspections.
Last month, Tri-county health inspectors found moldy onions stored with wholesome produce, no hot water in a food prep sink and flies in a bottle of liquor.
FOX31 Denver wanted to speak to the general manager, but he did not return our phone calls and sent this message instead: "A follow up inspection confirms that violations were corrected.  We are in full compliance with all health department standards."
Inspection records show the restaurant was re-inspected last month and corrected the violations.
El Senor Sol
Our next F, also in Greenwood Village, goes to El Senor Sol on Yosemite Street.
Inspectors found moldy onions there too.  On their inspection sheet, health experts marked "fruit flies" in liquor, "slime mold on soda gun" and "an employee cell phone was located on top of tortillas."
Manager Jason Norwood told FOX31's Heidi Hemmat that he has corrected the violations and that customers should see the restaurant for themselves.
"If they ever want to take a trip into the kitchen and have a look around, I'll be more than happy to let them take a tour." Norwood said.
Four G's
Four G's on South Federal earns an F for five critical violations in April and five violations in October.
Last month, Inspectors required restaurant employees to throw away "six five gallon containers of green chili and meat base" because the food was held at the wrong temperature.
Inspectors also found "raw beef…stored above sour cream and sliced tomatoes" in the cooler, and an "employee observed chopping raw beef then touching refrigerator door and clean food storage containers without washing his hands."
The owner of the restaurant said the restaurant has corrected the violations and that several employees are taking food safety classes to ensure customers get fresh and safe food.
China Lee Zhou Xing
Another restaurant earning a failing grade is China Lee Zhuo Xing on Yosemite Street in Englewood.
Inspectors marked 13 critical violations at the restaurant in two inspections in the last four months.
In April, inspectors found seven violations including, "a fly strip located in the wok area over the preparation table, onions and heads of cabbage were stored on the floor, and many areas of the kitchen "were soiled with food debris."
The owner of the restaurant told FOX31 Denver that he has fixed all of the violations.
Peachwave Frozen Yogury
And, finally our A plus is a great reason to enjoy a big bite of dessert.  An A goes to Peachwave Frozen Yogurt in Highlands Ranch.
The self- serve yogurt haven is tickled pink over its gold star.
"It's exciting for us to get the attention.  It's wonderful to be acknowledged that way"   owner, Toni-Anne Dasent said.
Food safety tip from Denver Department of Environmental Health: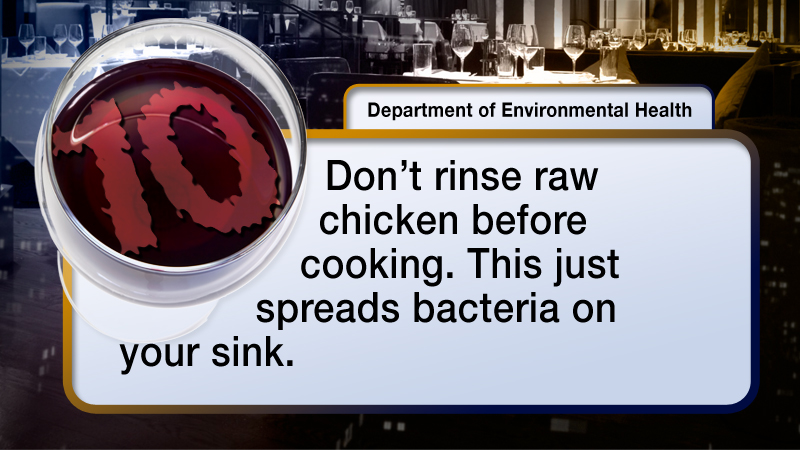 Check Your Favorite Restaurants
Follow this link for restaurants in the city of Denver
Follow this link for restaurants covered by the Tri-County Health Department (Arapahoe, Adams and Douglas counties)