This is an archived article and the information in the article may be outdated. Please look at the time stamp on the story to see when it was last updated.
Treasure Pot
An Arvada restaurant called Treasure Pot failed Restaurant Report Card for floor drains that smelled like a pot. Treasure Pot, located at 9405 Ralston Road, earned an "F" for 15 critical health code violations in its last two unannounced inspections conducted in October and May.
During both inspections, a Jefferson county health expert found "mouse droppings…under the soda boxes…" The inspector also found "no hot water at the kitchen hand sink." In March, an inspector said, "Sewage smell (was) coming from the floor drains" and "cigarettes, lighter and full ash tray (were) stored on a shelf with food items…"
The Treasure Pot provided this statement:
"…we have corrected the …violations. We take these claims very seriously and have taken every measure possible to ensure that these problems will not arise in the future." The restaurant passed a follow up inspection in late November.
Meade Street Station
Meade Street station on 32nd in Denver also received an "F" on Restaurant Report Card. Inspectors cited the Highlands restaurant for 16 critical health code violations in its September and February inspections.
The violations in September included "an employee changing gloves between working with raw animal products….and not washing hands…" The report also said "the manager on duty and the kitchen manager on duty failed to understand…food safety knowledge…."
During February's inspection, a health expert found "a fly strip with visible flies stuck to the strip handing directly over the cold top."
FOX31 Denver's Heidi Hemmat told the restaurant, "Some of the violations you were cited for are things that can really make people sick."
Paul Burke, the owner said, "Yes. I think that you have to be vigilant all the time."
Burke took responsibility for the mistakes and hired a new manager, updated the kitchen and re-trained the staff.
"We really worked with the health department on resolving those issues and how we could make a lasting change so that these things wouldn't come up again. "
The restaurant passed a follow up inspection in October.
Renzio's
The "A" goes to Renzio's inside the Southwest Plaza Mall in Littleton for no critical violations during its last two inspections.
Owner Chris Renzios said: "It's not easy, it's an ongoing effort, thanks to the staff but it starts from the top down…We're very proud."
The owner also said it feels good to be clean and to be recognized for it.
How restaurants appear on our Report Card
Restaurant Report Card airs on FOX31 Denver News at 9 each Thursday night and it features health inspections in the city and county of Denver, Jefferson County, Weld County and restaurants under the jurisdiction of the Tri-County Health Department. The Tri-County Health Department includes Adams, Arapahoe and Douglas counties.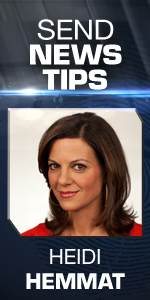 An inspection is a "snapshot" of what is happening during the day and time of the inspection. On any given day, a restaurant could have more or fewer violations than noted in an inspection. Also, at the time of an inspection, violations are recorded and can be corrected prior to the inspector leaving the restaurant. If violations are not corrected, a follow-up inspection is scheduled.
The criteria FOX31 Denver uses to give a restaurant a failing grade includes the evaluation of two unannounced inspections by county health inspectors. A failing restaurant must have five critical violations on their most recent regular inspection and five critical violations on the previous regular inspection. Health inspectors may conduct critical or follow-up inspections, due to the number of critical violations found during a regular inspection. Those inspections may also be considered for our reports. We recognize restaurants with two perfect regular inspections in a row by awarding them an A.
Check your favorite restaurants