This is an archived article and the information in the article may be outdated. Please look at the time stamp on the story to see when it was last updated.
DENVER — A high end Sushi restaurant in Denver earned an "F" our Restaurant Report Card.
Restaurant Sushi Sasa
Restaurant Sushi Sasa failed our report card with 11 critical violations during its two most recent regular inspections in December and June 2014.
An inspector with the Department of Environmental Health cited the restaurant for "a fly strip with several dead flies attached (was) stored directly above a prep table…"
The inspector also said she saw the "sushi chef handle raw fish then wipe gloved hands on soiled towel multiple times then proceed to handle ready to eat foods such as sushi, rice and garnish."   Rice and cooked seaweed were held at unsafe temperatures and there was no sanitizer used to wipe down food contact services.
Sushi Sasa provided the following statement: "All items and concerns discussed with Heidi and FOX31 were corrected same day on the spot at the time of inspection, and we intend to take all necessary steps to correct any deficiencies to ensure that we meet or exceed the highest standards…"
Sushi SaSa located at 2401 15th Street passed a follow up inspection in December.
The Egg and I, Greeley
The Egg and I in Greeley also failed our report card for 11 critical violations during its recent unannounced inspections in November and March of last year.
During a November inspection Weld County health experts found "a container of guacamole stored on the same baking sheet of raw bacon."
The inspector asked employees to wash their hands after (he) "observed employee changing gloves without washing hands before donning new gloves."
Chile, cooked potatoes and cut fruit were all held at unsafe temperatures which can cause food poisoning.
A manager told us the restaurant is in compliance with the health department and refused to provide any further comment. A health inspector found zero violations during a second follow up inspection on December 29, 2014.
Morningside Café
The "A" goes to Morningside Café in Denver for back-to-back inspections with no critical violations.
The owner credits his attention to detail for the café's clean record and is grateful for the recognition on our report card. Owner Kia Arabfakhry said, "It's tough to keep everything clean every time. I just do it for the sake of my customers. I don't want anybody to get sick."
How restaurants appear on our Report Card
Restaurant Report Card airs on FOX31 Denver News at 9 each Thursday night and it features health inspections in the city and county of Denver, Jefferson County, Weld County and restaurants under the jurisdiction of the Tri-County Health Department. The Tri-County Health Department includes Adams, Arapahoe and Douglas counties.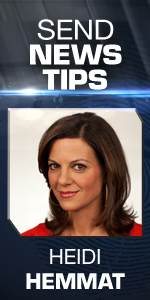 An inspection is a "snapshot" of what is happening during the day and time of the inspection. On any given day, a restaurant could have more or fewer violations than noted in an inspection. Also, at the time of an inspection, violations are recorded and can be corrected prior to the inspector leaving the restaurant. If violations are not corrected, a follow-up inspection is scheduled.
The criteria FOX31 Denver uses to give a restaurant a failing grade includes the evaluation of two unannounced inspections by county health inspectors. A failing restaurant must have five critical violations on their most recent regular inspection and five critical violations on the previous regular inspection. Health inspectors may conduct critical or follow-up inspections, due to the number of critical violations found during a regular inspection. Those inspections may also be considered for our reports. We recognize restaurants with two perfect regular inspections in a row by awarding them an A.
Check your favorite restaurants