This is an archived article and the information in the article may be outdated. Please look at the time stamp on the story to see when it was last updated.
DENVER -- Several Grade A restaurants this week on the Restaurant Report Card.
We start, however, at the other end of the grading scale with two failing restaurants -- a Lebanese restaurant gets an F for "mice" and "mothballs" while an Asian grill failed for "storing their cutting board on the floor."
Mecca Grill
If you are looking for authentic Middle Eastern food, the Mecca Grill in Washington Park may be the restaurant for you.
But, it failed its most recent inspection this year and its regular inspection last year.
Inspectors cited the restaurant located at 270 Downing for 13 critical violations including "a dead mouse," "rodent droppings", the "dishwasher not sanitizing" and "employees were not washing their hands" as needed.
The owner of the Mecca Grill admitted to spreading moth balls around to kill mice.  Health inspectors marked that as a critical violation because the mice could track the poison onto food before dying.
The owner of the restaurant told us all the violations have been corrected.
Lemongrass Grill
Next, we visited the Lemongrass Grill in Greenwood Village which earned another F on our report card this week.
The Vietnamese restaurant located on East Arapahoe Road made ten critical mistakes including "employees eating then preparing food without washing their hands", a "cutting board was stored on the floor" and a sink was "soiled with black residue."
The owner of the restaurant refused to do an interview but told Fox 31's Heidi Hemmat that he fixed all the problems.
The A restaurants
Finally, a trio of Denver restaurants earning an A on our report card.
The first gold star goes to the Golden Arches -- a McDonalds on Dartmouth in Denver.  Other A's go to the Pizza Hut on south Federal and the Qdoba on Andrews Drive near Chambers and 40th.
Food safety tip from Denver Department of Environmental Health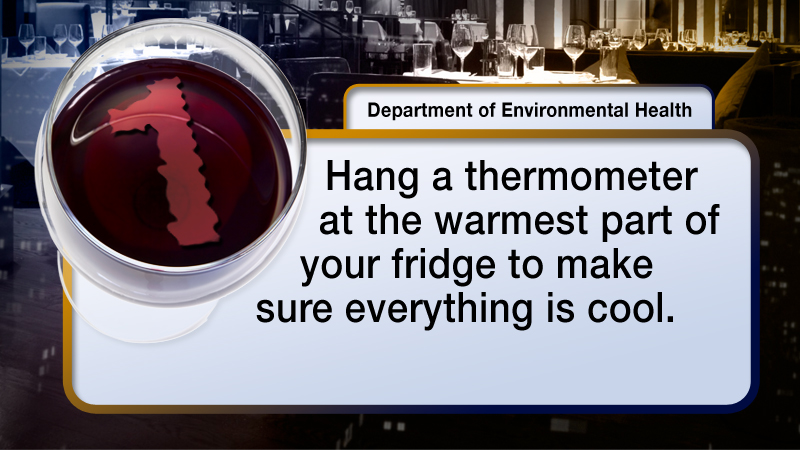 Check Your Favorite Restaurants
Follow this link for restaurants in the city of Denver
Follow this link for restaurants covered by the Tri-County Health Department (Arapahoe, Adams and Douglas counties)