This is an archived article and the information in the article may be outdated. Please look at the time stamp on the story to see when it was last updated.
DENVER — Man Wah Restaurant in Lakeside earned an "F" on our report card with 15 critical violations in two unannounced inspections in March of 2015 and November 2014.
Man Wah
An inspector found the person in charge did not have "food safety knowledge" and the health department encouraged "employees and management to enroll in an online food safety class, but none have enrolled."
The inspector said, "Multiple food-borne illness risk factors were observed" and they found "multiple critical violations." In March, an inspector said, "Basil intended for raw consumption was observed to be contaminated with juices from raw marinated beef and chicken." Rice scoops and utensils were not properly cleaned and sanitized.
The manager hung up on us when we called, so FOX31 Denver stopped by the West 44th Avenue location where an employee said, "Yeah, it's clean, everything is clean…" The employee invited us into the kitchen for a look, but when we asked her about the food safety class, she said she read a book. "They give me a book and we just read it and we don't have to take it, right?" the employee said.
Jalapeno Deluxe
Jalapeno Deluxe in Aurora scored an "F" with 15 critical mistakes in March and February inspections.
In March, the health expert found, "A bowl of vegetables was present on the back preparation area counter top next to ground meat, with the bowl visibly soiled with raw ground meat."
Employees failed to wash hands properly and were reusing single use gloves. There was no soap at the cook hand sink or the women's restroom. Jalapenos and cheese were held at unsafe temperatures which can cause food poisoning.
Our calls to the owner were not returned and when we stopped at the location for a look, an employee could not reach the owner. The restaurant passed a follow up inspection in March. The restaurant is located at 15490 East Colfax Avenue.
Sienna Wine Bar
The "A" goes to Sienna Wine Bar at 3422 12th Avenue in Denver for perfect back to back health inspections. This restaurant has the distinction of earning an "A" on Restaurant Report Card twice for serving up perfect health inspections.
How restaurants appear on our Report Card
Restaurant Report Card airs on FOX31 Denver News at 9 each Thursday night and it features health inspections in the city and county of Denver, Jefferson County, Weld County and restaurants under the jurisdiction of the Tri-County Health Department. The Tri-County Health Department includes Adams, Arapahoe and Douglas counties.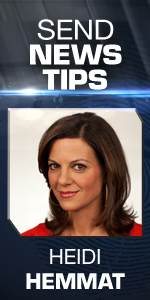 An inspection is a "snapshot" of what is happening during the day and time of the inspection. On any given day, a restaurant could have more or fewer violations than noted in an inspection. Also, at the time of an inspection, violations are recorded and can be corrected prior to the inspector leaving the restaurant. If violations are not corrected, a follow-up inspection is scheduled.
The criteria FOX31 Denver uses to give a restaurant a failing grade includes the evaluation of two unannounced inspections by county health inspectors. A failing restaurant must have five critical violations on their most recent regular inspection and five critical violations on the previous regular inspection. Health inspectors may conduct critical or follow-up inspections, due to the number of critical violations found during a regular inspection. Those inspections may also be considered for our reports. We recognize restaurants with two perfect regular inspections in a row by awarding them an A.
Check your favorite restaurants