This is an archived article and the information in the article may be outdated. Please look at the time stamp on the story to see when it was last updated.
DENVER -- The restaurant is called King Wok, but their most recent health inspection might make you walk away.
King Wok
The Denver restaurant earned an "F" on our Restaurant Report Card for 10 critical violations in its unannounced inspections in August and February.
In August an inspector said, "More than six common house flies observed on raw chicken, electrical cords, walls, food containers, trash cans etc." The report also said, "Employee was observed touching interior of trash can, dirty plumbing (and) then handling a container of meat without washing his hands."
The inspector cited the restaurant for holding fried chicken, eggs, cream cheese and tofu at too warm of temperature.
Finally, the report pointed out food and debris accumulation on the floors, walls and cooking equipment.
Our telephone calls to King Wok were not returned, so we went to the restaurant for a comment. FOX31 Denver's Heidi Hemmat asked,
"Do your employees know if they touch the inside of a trash can and dirty plumbing that they need to wash their hands?" An employee answered "Yeah" and said the owner was not available. The restaurant passed a follow up inspection in August.
Chipotle Mexican Grill - Colfax in Aurora
Chipotle Mexican Grill on Colfax in Aurora earned an "F" on our report card for 10 critical violations.
The unannounced inspections took place in August 2014 and October of last year. The August inspection said, "An employee at the cook line was observed donning gloves without washing hands."
Food temperature control was also a problem in both inspections. In August, the inspector found "Barbacoa and brown rice were below 135F" which can lead to bacteria growth.
A spokesperson said, "We have a very solid track record with local health departments and this result is not at all in line with our high standards." In a more recent re-inspection, this restaurant had no violations.
Sub N Bowl
The "A" goes to Sub N Bowl in Lakewood for two perfect inspections in a row. Owner Jong Lee and his wife Michelle said they treat the restaurant like their home and their customers like family. Lee said, "It's not only customers or clients or whatever, we call them as friends or family." The family run business located at 12600 West Colfax has been serving food for 13 years.
How restaurants appear on our Report Card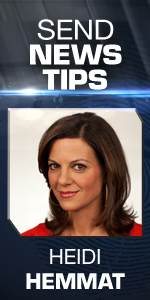 Restaurant Report Card features health inspections in the city and county of Denver, Jefferson County, Weld County and restaurants under the jurisdiction of the Tri-County Health Department. The Tri-County Health Department includes Adams, Arapahoe and Douglas counties.
An inspection is a "snapshot" of what is happening during the day and time of the inspection. On any given day, a restaurant could have more or fewer violations than noted in an inspection. Also, at the time of an inspection, violations are recorded and can be corrected prior to the inspector leaving the restaurant. If violations are not corrected, a follow-up inspection is scheduled.
The criteria FOX31 uses to give a restaurant a failing grade includes the evaluation of two unannounced inspections by county health inspectors. A failing restaurant must have five critical violations on their most recent regular inspection and five critical violations on the previous regular inspection. Health inspectors may conduct critical or follow-up inspections, due to the number of critical violations found during a regular inspection. Those inspections may also be considered for our reports. We recognize restaurants with two perfect regular inspections in a row by awarding them an A.
Check your favorite restaurants