This is an archived article and the information in the article may be outdated. Please look at the time stamp on the story to see when it was last updated.
DENVER — Each week we dig deep into restaurant health inspections to reveal what's really going on behind closed kitchen dorrs.
Is your favorite restaurant making the grade?
Chubby's, 1385 Santa Fe in Denver received an "F" in our Restaurant Report card for 11 critical health code violations in its December 2014 and May 2015 inspections.
Blue Bonnet on South Broadway in Denver received an "F" for 10 critical health code violations in its October 2014 and May 2015 inspections.
Johnny Rockets at Cherry Creek Mall got an "A" for no critical violations in back-to-back health department inspections.
How restaurants appear on our Report Card
Restaurant Report Card airs on FOX31 Denver News at 9 each Friday night and it features health inspections in the city and county of Denver, Jefferson County, Weld County and restaurants under the jurisdiction of the Tri-County Health Department. The Tri-County Health Department includes Adams, Arapahoe and Douglas counties.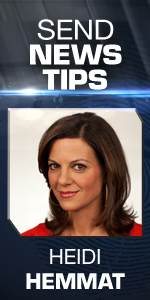 An inspection is a "snapshot" of what is happening during the day and time of the inspection. On any given day, a restaurant could have more or fewer violations than noted in an inspection. Also, at the time of an inspection, violations are recorded and can be corrected prior to the inspector leaving the restaurant. If violations are not corrected, a follow-up inspection is scheduled.
The criteria FOX31 Denver uses to give a restaurant a failing grade includes the evaluation of two unannounced inspections by county health inspectors. A failing restaurant must have five critical violations on their most recent regular inspection and five critical violations on the previous regular inspection. Health inspectors may conduct critical or follow-up inspections, due to the number of critical violations found during a regular inspection. Those inspections may also be considered for our reports. We recognize restaurants with two perfect regular inspections in a row by awarding them an A.
Check your favorite restaurants