This is an archived article and the information in the article may be outdated. Please look at the time stamp on the story to see when it was last updated.
LITTLETON, Colo. -- Toast is a popular breakfast restaurant in the heart of Littleton, but their customers might feel burned if they knew where health inspectors found the bread.
Toast
The restaurant located at 2700 W. Bowles Avenue failed our Restaurant Report Card with 12 critical health code violations in its November 2014 and May 2015 inspections.
The critical violations included the following:
A container of bread stored in the trash
Kitchen employees failed to wash their hands before donning gloves
Raw beef was stored above cooked ham and cheese
Sausages, eggs and cheese were held unsafe temperatures, and that can cause food poisoning.
Owner Jason Parfenoff told FOX31 Investigative Reporter Heidi Hemmat, "we weren't storing bread in the trash can."
He said the bread was in a container over the trash can, but since the health department "didn't like that," they are no longer storing it there. Parfenoff claimed all of the other violations have been corrected.
Toast passed a follow up inspection in June.
Rialto Café
The 16th Street Mall restaurant earns an F this week, and it's not the first time. Rialto Café was a featured F on Restaurant report card in 2013.
In May, it was cited for 10 critical violations including fly strips that are not supposed to be used in food establishments, were hanging over food prep areas. The sanitizer wipe food prep line was so strong it was toxic, dirty rags were also sitting on food contact surfaces and the soda dispenser was covered in mold. The Rialto Café provided this statement:

"The Rialto management was made aware of the specific issues during the inspection and took immediate action to resolve each one.  Upon subsequent inspections all issues had been resolved to the satisfaction of the inspector."
Crave Nutrition and Juice Bar
This Littleton smoothie bar, located at 9729 W. Coal Mine Ave., earns our A of the week for back-to-back perfect inspections. The owner declined our request for an interview.
How restaurants appear on our Report Card
Restaurant Report Card airs on FOX31 Denver News at 9 each Friday night and it features health inspections in the city and county of Denver, Jefferson County, Weld County and restaurants under the jurisdiction of the Tri-County Health Department. The Tri-County Health Department includes Adams, Arapahoe and Douglas counties.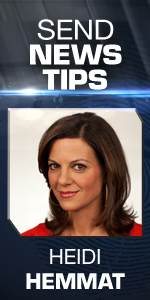 An inspection is a "snapshot" of what is happening during the day and time of the inspection. On any given day, a restaurant could have more or fewer violations than noted in an inspection. Also, at the time of an inspection, violations are recorded and can be corrected prior to the inspector leaving the restaurant. If violations are not corrected, a follow-up inspection is scheduled.
The criteria FOX31 Denver uses to give a restaurant a failing grade includes the evaluation of two unannounced inspections by county health inspectors. A failing restaurant must have five critical violations on their most recent regular inspection and five critical violations on the previous regular inspection. Health inspectors may conduct critical or follow-up inspections, due to the number of critical violations found during a regular inspection. Those inspections may also be considered for our reports. We recognize restaurants with two perfect regular inspections in a row by awarding them an A.
Check your favorite restaurants