This is an archived article and the information in the article may be outdated. Please look at the time stamp on the story to see when it was last updated.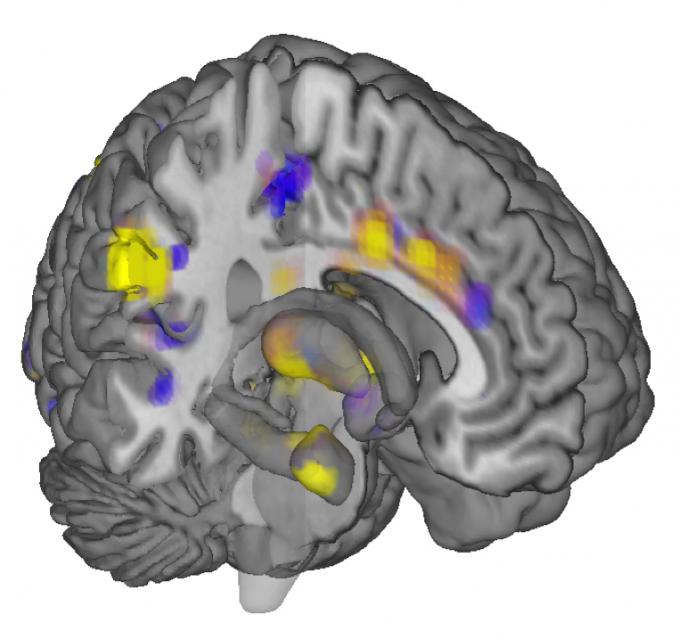 BOULDER, Colo. — Researchers at the University of Colorado at Boulder have developed a way to accurately measure how much pain a person is feeling by looking at images of a patient's brain — a development that could change how doctors treat pain.
The findings, published in the New England Journal of Medicine, can help doctors more accurately gauge how much pain a patient is feeling. Currently doctors can only tell how much pain a person feels by asking questions, like asking the patient to rank the pain on a scale from one to 10.
"Right now, there's no clinically acceptable way to measure pain and other emotions other than to ask a person how they feel," said Tor Wager, associate professor of psychology and neuroscience at CU-Boulder and lead author of the paper, in a news release.
Patients can exaggerate how bad they feel, while others are too stoic and downplay their pain. Children and patients who are mentally impaired often cannot physically describe their pain.
Wager and colleagues used a technique called functional magnetic image resonance, or fMRI, in a series of experiments involving 114 patients.
The experiments measured brain activity as the researchers carefully applied pain to a test subject using a computer controlled hot plate that can carefully apply heat to someone's arm.
"We found a pattern across multiple systems in the brain that is diagnostic of how much pain people feel in response to painful heat." Wager said.
Wager said the team was able to measure pain accurately between 90 and 100 percent of the time.
The team then decided to see if they could measure two different kinds of pain — emotional versus physical. Past studies have found that both kinds of pain look very similar in the brain.
Using the same group of volunteers, researchers showed them photos of people who had broken their hearts along with photos of good friends, while again scanning the brain. They compared the brain scans with the earlier hot plate scans and found the pattern for physical pain was absent when a patient felt emotional pain.
"The results of the study do not yet allow physicians to quantify physical pain, but they lay the foundation for future work that could produce the first objective tests of pain by doctors and hospitals," said a CU spokesperson.
The new research may also help measure other emotional states like anxiety, depression and anger.
"I think there are many ways to extend this study, and we're looking to test the patterns that we've developed for predicting pain across different conditions," Wager said.
"We're also looking towards using these same techniques to develop measures for chronic pain," Wager said. "Understanding the different contributions of different systems to chronic pain and other forms of suffering is an important step towards understanding and alleviating human suffering."
The study was funded by the National Institute on Drug Abuse, the National Institute of Mental Health and the National Science Foundation.