This is an archived article and the information in the article may be outdated. Please look at the time stamp on the story to see when it was last updated.
ATLANTA — Chick-fil-A has announced it will be adding a gluten-free bun to its menu.
The new bun, which is available for purchase, comes individually packaged and can be ordered with any sandwich, Chick-fil-A said in a statement.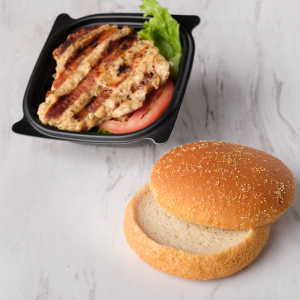 "While individually packaged and certified free of gluten, guests will be required to assemble their own sandwiches to reduce risk of cross-contamination," company officials said. "Chick-fil-A kitchens are not gluten-free."
The fast-food chain said it decided to add the option after getting requests from customers.
Research shows roughly 18 million Americans have a gluten sensitivity or preference.
Chick-fil-A is one of the few chain restaurants that offer a gluten-free bun or option on its menu.
"We know our customers are looking for more gluten-sensitive alternatives. They asked, and we listened," said Leslie Neslage, senior consultant of menu development at Chick-fil-A.
"We heard positive feedback in test markets that the bun tastes better than some other gluten-free breads. That's because instead of rice flower, we've made the bun with more premium ingredients like quinoa and amaranth."
The new bun has 150 calories and costs an additional $1.15.