This is an archived article and the information in the article may be outdated. Please look at the time stamp on the story to see when it was last updated.
MONUMENT, Colo. — The Executive Director of the Colorado Department of Corrections, Tom Clements, was shot in the chest in his Monument home Tuesday night and now authorities are looking for a car that was spotted near the scene.
Clements was shot when he answered the door at his home on Colonial Park Drive in the wooded area of Black Forest. Someone shot him in the chest and then fled, said Lt. Jeff Kramer of the El Paso County Sheriff's Office.
Deputies got a 911 call from a relative at 8:37 p.m. reporting the shooting. The relative has not been identified. Deputies said they were the only other person at the home with Clements.
Kramer said a resident saw a boxy-style, dark-colored, 2-door, 90s-model vehicle running unoccupied and parked at an intersection near the scene of the shooting.
A few minutes later, the resident saw the vehicle traveling west on Higby Road away from the area, Kramer said.
Investigators worked the crime scene Tuesday night and all day Wednesday.
Kramer said no suspects have been named nor has a motive been discovered. Kramer said Clement's position as the head of the DOC "opens a dynamic" in the investigation, meaning that someone related to the prisons may have wanted to harm him.
"We're less than 12 hours into this investigation," Kramer said. "In terms of a shooting, that's fairly early. We don't believe there is an imminent threat to this local community, but because we don't have a suspect and don't know the whereabouts of any suspects, we do want folks to remain vigilant."
Sources familiar with the investigation have told FOX31 Denver they are looking into a possible connection with a Saudi man convicted in 2006 of sex assault charges who has been trying to be transferred to his homeland.
Clements denied Homaidan Al-Turki's transfer request. Al-Turki is a member of an influential Saudi family who has pressured the US government to transfer him to Saudi Arabia.
The source said the Al-Turki connection is the main working theory behind Clements death, reported FOX31 Denver's Julie Hayden.
Kramer said he was familiar with the Al-Turki connection but said "there are any number of people that may have a motive to target him for a crime."
Deputies would like to speak with a woman who was walking along Colonial Park Drive around the time of the shooting and may have seen something. Kramer said she was wearing white pants, a dark windbreaker and a hat.
Anyone with information in the case is asked to call the El Paso County Sheriff's Office at 719-390-5555.
Gov. John Hickenlooper was told about the shooting around 9:30 p.m. Tuesday night. During a news conference Wednesday morning, Hickenlooper called Clements, 58, "unfailingly kind and thoughtful."
"In many ways, he helped define what a public servant is," Hickenlooper said. "He did his job quietly and intently."
He also noted Clements "was such a remarkably talented individual" who was good at "getting things done and figuring out solutions," Hickenlooper added.
Clements is survived by his wife, Lisa, and two daughters.  The family released a statement saying:
"We are thankful for the overwhelming support and concern that we have received in the wake of Tom's death. Our family has lost a devoted husband and a beloved father. There are no words at this time to describe our grief and loss. We thank our friends and those praying for us here and across the nation. Your well-wishes and prayers bring us strength. We appreciate your continued respect for our privacy during this terrible loss."
Hickenlooper appointed Clements the chief of the state's prison system in January 2011, according to Clements' online state biography. Before that post, he worked for 31 years in the Missouri Department of Corrections. From October 2007 until January 2011, Clements was the director of adult institutions for the department, the biography says, overseeing 21 adult prisons.
Tuesday's shooting came just before Hickenlooper signed landmark gun control bills Wednesday. The new legislation includes a 15-round limit on magazines, universal background checks for prospective gun buyers and a requirement for gun purchasers to pay for their own background checks.
"And I think it's a coincidence, but an incredibly tragic and sad coincidence that we have to process this all in a single day," the governor said. "Tom Clements, he was all about carrying on.
Hickenlooper ordered flags to be lowered to half-staff at all public buildings statewide Wednesday. He ordered those flags to remain at half-staff until the day after Clements' funeral.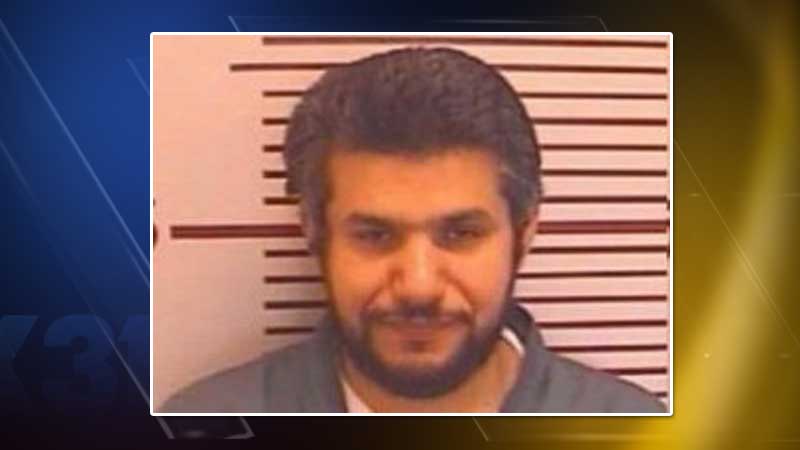 Investigation will look at connection to Saudi Prisoner
According to FOX31 Denver's Julie Hayden, multiple sources have confirmed investigators are looking into the possibility that Clements' death is linked to a recent decision not to grant a transfer to Saudi inmate Homaidan Al-Turki.
Al-Turki's 2006 conviction for holding a housekeeper as a sex slave angered members of the Saudi Arabian government, who have been pressuring Colorado to transfer him to his home country to serve his life sentence.
Al-Turki is a member of an influential Saudi family and also reportedly held connections with the now-defunct Islamic Assembly of North America, some of whose members have been investigated on terrorism-related charges, including the attacks on September 11.
The maid told police Al-Turki had been keeping her as a sex slave for four years when she was detained along with Al-Turki and his wife by U.S. Immigration and Customs Enforcement agents because of questions regarding Al-Turki's student visa validity in November 2004.
Al-Turki immigrated to the U.S. with his family in 1995 after receiving a scholarship to study linguistics at CU-Boulder. He attained his masters from the university.
While the sources did indicate the Al-turki connection is a possibility, they stressed the word possibility, saying investigators do not have much to go on at this point.
[googlemaps https://maps.google.ca/maps?f=q&source=s_q&hl=en&geocode=&q=17420+Colonial+Park+Drive,+Monument,+CO,+United+States&aq=0&oq=17420+colonial+park+dr+&sll=39.764339,-104.855111&sspn=0.431221,0.612488&ie=UTF8&hq=&hnear=17420+Colonial+Park+Dr,+Monument,+El+Paso,+Colorado+80132,+United+States&t=h&ll=39.081101,-104.8103&spn=0.002061,0.003487&z=18&output=embed&w=650&h=350]