This is an archived article and the information in the article may be outdated. Please look at the time stamp on the story to see when it was last updated.
DENVER — As one of the few major outposts in the American West, Colorado isn't short on oral history. And when Halloween comes around, the Centennial State is spoiled for choice when it comes to good ghost stories.
This week, FOX31 Denver is exploring some of our favorites — mostly those that are rooted in at least as much fact as folklore.
WEDNESDAY'S TALES: State's 1st serial killers, Hitler's ranch and a 'vampire'
THURSDAY'S TALES: Georgetown lynching, Silverheels and the state's deepest cave
In Friday's edition, we explore a couple of historically significant tales that captivated the Front Range and much of the nation around the turn of the 20th century — tales that are still raising hairs to this day.
So fire up those jack-o-laterns, grab your favorite variation on the pumpkin spice beverage theme, make sure the lights are on and read up on our state's spookiest tales!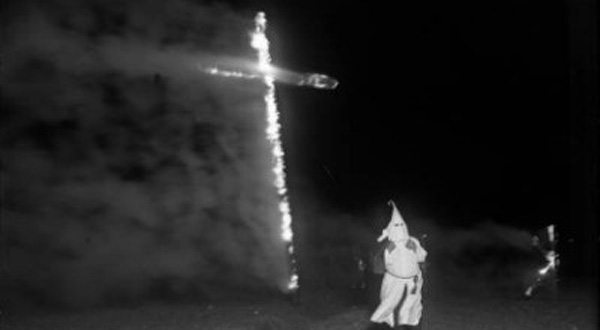 Burning crosses on Table Mountain
One of the stops on Colorado Haunted History's Golden tour is the Castle Rock on South Table Mountain. If you know anything about the state's political climate in the 1920s, you know why.
Had you lived in Denver at the time and looked west after sunset, it wouldn't have been unheard of to see a massive fireball emanating from the area once or twice a week, according to "Speaking Ill of the Dead: Jerks in Colorado History" author Phyllis J. Perry. South Table Mountain was a popular and regular cross burning site at the time for the Ku Klux Klan, who weren't exactly underground.
During the time the Klan rose to power in the state, World War I had just come to an end, and there was still a distrust of foreigners across the country. With Prohibition in full swing, bootlegging was also rampant. It was controlled in Colorado by Italian crime families in Denver and Pueblo, who kept order over their syndicates through displays of violence and with the help of corrupt members of law enforcement.
The KKK, according to "Hooded Empire: Klu Klux Klan in Colorado" author Robert Allen Goldberg, promised it would restore public safety and order to the state. And it was a popular promise.
So compelling was the Klan's message, in fact, that in 1925, a trio of Klansmen — Clarence Morley, Benjamin Stapleton and Rice Means — held the seats of governor, Denver mayor and U.S. senator, respectively. The Klan also owned a majority in the state house and senate, controlled the office of the secretary of state and had one sitting state supreme court justice along with several judges in Denver district courts. Writing about the election that saw these men voted into office, the Denver Post noted, "Beyond any doubt, the KKK is the largest political force in the state." The paper didn't endorse a single candidate that year, calling them all "awful."
The KKK's hatred for "non-American" minorities in Colorado was far reaching, evidenced by a proposal to fire all non-Protestant faculty members at the University of Colorado.
The Klan-oriented politicians, at least for a time, were said to be taking orders from KKK grand dragon John Galen Locke. That was until 1925, when Locke was charged with kidnapping an East High School student and forcing him under threat of castration to marry a woman several months pregnant.
Though Locke beat the charges, he was relieved of his duties as grand dragon and the once popular public figure's reputation never recovered. Nor did his health. Locke dropped dead of a heart attack during a political meeting at the Brown Palace in 1935, perhaps still haunting one of Denver's oldest establishments to this day.
Though he died relatively young at 64, Locke lived to see the rise and fall of the KKK in Denver, as the group was mostly voted out of office in 1927.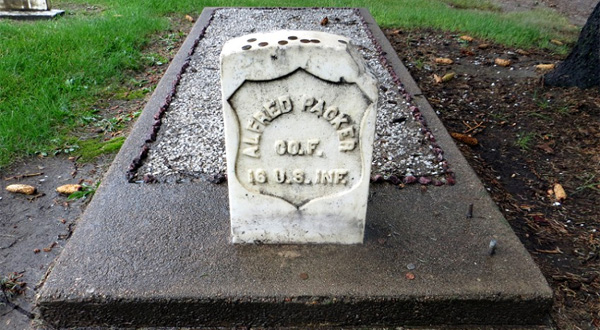 An immortalized cannibal
If you're interested in getting a chill that isn't related to the bitter cold at the heart of this story, take a stop at the infamous Cannibal Plateau near Lake City.
If you were up to speed on U.S. popular culture in later half of the 19th century, you had heard of Alferd Packer, the man at the heart of this tale. Interestingly enough, present day pop culture junkies might also be familiar with him thanks to another pair of famous Coloradans, "South Park" cartoon creators Trey Parker and Matt Stone.
In 1993, Parker and Stone wrote, directed, produced and starred in "Cannibal! The Musical", a film — and later an Off-Broadway show — loosely based on Packer's life. Though it gained far less acclaim than the duo's second musical effort ("The Book of Mormon"), the dark comedy from Parker and Stone is over-the-top in many of the same ways as Packer, whose rise to infamy began on a blustery mountain top between Montrose and Gunnison in January of 1974.
Legend has it that against the advice of Chief Ouray, who had urged the crew of prospectors to postpone their trip until the spring, Packer and five others set out across the Elk Mountains toward Gunnison in February. What happened next is a mystery known only to Packer, and a tale he often revised depending on where and when he was telling it.
However, history agrees that the prospector's most fateful campsite was set up just southeast of what is modern-day Lake City. In one way or another, all five of Packer's companions met their ends after the group pitched camp at that site. In some recitations of the tale, Packer indicated four of his five companions succumbed to the harsh conditions. In other tellings, he insisted that after returning from a morning scouting mission, he found fellow companion Shannon Bell roasting the flesh of his four other companions after having killed them with a hatchet.
All of Packer's stories ended with him shooting Bell to death in self-defense, and him eating all five of his former companions in an effort to survive. Packer was initially jailed after investigators found his campsite and suggested his stories didn't match the physical evidence, but he escaped a short time later.
When he was eventually tracked down in Cheyenne, Wyo. nine years later living under the alias John Schwartze, Packer had become folk hero. He was returned to Lake City where he sold strands of his hair to visiting tourists from his jail cell, and where he eventually signed a second confession. For the crime of manslaughter, a judge issued Packer a 40-year sentence, the longest custodial sentence in state history as of 1886.
Ultimately, Packer was paroled for good behavior in 1901, and allegedly became a vegetarian, according to "Al Packer: A Colorado Cannibal" authors Fred and Jo Mazzulla, before passing away at Cash Ranch in Deer Creek Canyon at the age of 65.
But even in death, there are disputes about Packer.
His grave, which can still be found in the Littleton Cemetery, reads "Alfred Packer" instead of "Alferd Packer." Many official documents list his name as "Alfred," though Packer often signed many of those official documents "Alferd." Legend has it, according to the authors Mazzulla, that Packer's given name was Alfred, and that he adopted the name Alferd after receiving a misspelled tattoo from a dyslexic tattoo artist.