This is an archived article and the information in the article may be outdated. Please look at the time stamp on the story to see when it was last updated.
DENVER — As one of the few major outposts in the American West, Colorado isn't short on oral history. And when Halloween comes around, the Centennial State is spoiled for choice when it comes to good ghost stories.
Over the next three days leading up to the haunted holiday, FOX31 Denver will be exploring some of our favorites — mostly those that are rooted in at least as much fact as folklore.
So fire up those jack-o-laterns, grab your favorite variation on the pumpkin spice beverage theme, make sure the lights are on and read up on our state's spookiest tales!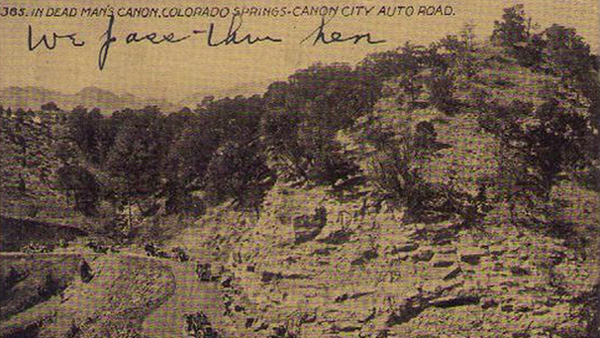 'Where is Felipe's Head?'
Some historians refer to the brothers as religious zealots. Others refer to them as America's first serial killers. One thing's for sure: There have few (if any) reports before or since that suggest any mass murderers took more lives in Colorado than the Espinosa Brothers did in 1863.
Described in newspapers of the day as having a "jack-o-lantern grin", Felipe Espinosa killed an estimated 32 Coloradans over a 12-month span, more than three times as many as the infamous outlaw Billy the Kid. One of those victims was William Harkins, who Espinosa reportedly killed with an ax to his head. Legend has it Harkins haunts the area where he was killed with that same ax sticking out of his head in the aptly named "Dead Man's Canyon" 10 miles south of Colorado Springs.
Caught in the cross-hairs of the Mexican-American War, Espinosa began his rampage after his dealings with the U.S. government. Despite a treaty that promised all former Mexican citizens could retain their lands if they chose to become U.S. citizens, nearly two-thirds of the land belonging to former Mexican citizens in northern New Mexico, including the land belonging to Espinosa's family, eventually landed in the hands of U.S. entrepreneurs.
After several years of banditry in the New Mexico, Felipe and his brothers narrowly avoided a team of Colorado soldiers sent from Fort Garland to arrest them and disappeared into the Rocky Mountains in central Colorado, preying on isolated, unguarded communities.
After several failed attempts to capture the elusive outlaws and the death of Felipe's brother Vivian, Fort Garland Commander S.B. Tappan enlisted the help of tracker Tom Tobin to bring the reign of terror in Colorado to an end. After three days, Tobin delivered the heads of Felipe and his cousin Jose to Tappan at Fort Garland.
What became of Felipe's head is the stuff of legend. Citing a 1980's newspaper article titled "Where is Felipe's head?" — but failing to provide details about the publisher — Espinosa researcher Adams James Jones wrote that Felie's head reportedly floated in a jar of alcohol on the desk of the editor of the Fairplay Flume, and was later housed in the offices of the Rocky Mountain News. Jones also wrote that he was told by several Colorado Capitol employees that a preserved head was discovered in the building's basement, but was subsequently incinerated.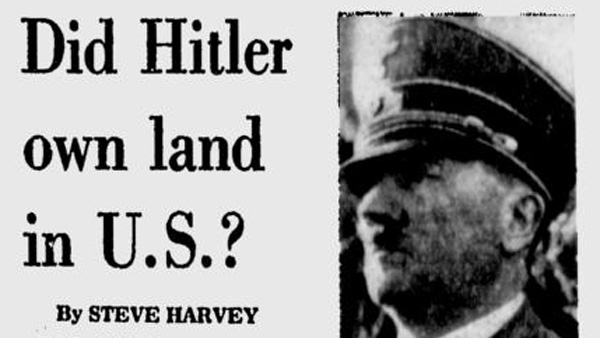 Hitler's Colorado Ranch
The 1976 People's Almanac was the first to suggest that Adolf Hitler owned a 9,000-acre ranch in Colorado as of 1942. Almanac authors Irving Wallace and David Wallechinsky wrote, "The mayor of Kit Carson, Colo., revealed that Hitler inherited the grazing land from relatives in Germany."
While Hitler did reportedly have a fascination with cowboys and the U.S. – he even learned to lasso – there are conflicting reports about whether he ever technically owned the rights to a place to hang his hat in or around Kit Carson.
"Colorado Curiosities" author Pam Grout seems to back up the original report, writing in 2006 that Hitler obtained the ranch by confiscating a $20,000 mortgage note from a German family that had inherited the Colorado ranch from a U.S. relative, and that after the U.S. declared war on Germany, the government reclaimed the ranch and eventually sold it to a New Mexico man. Grout also reported that Hitler's name appears in the abstract property listings in Cheyenne County.
That very well may be true. Or at the very least, it seems Los Angeles Times reporter Stever Harvey wouldn't disagree with parts of Grout's report.
In Harvey's 1976 investigative piece, he reported that Joyce Escudero, then-publisher of the Range Ledger, believed that the rumors about Hitler's ranch ownership may have stemmed from a strange court action filed in 1940 by Spears Havely, a Virginia man. Havely was the owner of $23 million in overdue German bonds, and when he learned a resident of Richhausen, Germany owned 13,00 acres of land in eastern Colorado, Havely attempted to claim ownership of the land as a "partial reparation."
The language used in Havely's legal claim, which might very well appear in the property listings cited by Grout, may have "contained a reference to land owned by citizens of Adolph Hilter's Reich," according to a 1976 story in the Range Ledger. "Perhaps in the mind of a courthouse worker somewhere, the words 'citizens of' faded out," the newspaper report concluded.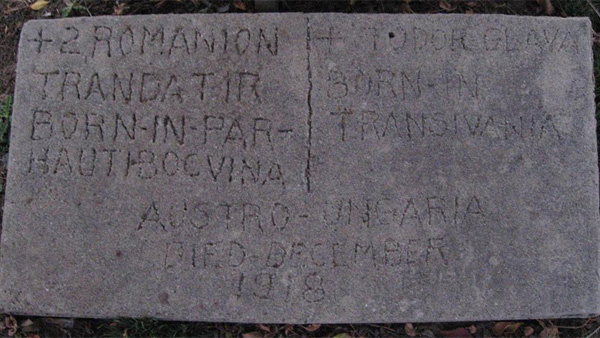 A Transylvanian in Lafayette
Not only did Theodore "Fodor" Glava have the misfortune of living in the U.S. during the 1918 flu epidemic, which led to his untimely demise at age 43, the Transylvania immigrant also shared a hometown with the fictional ancestors of the "Twilight" series.
This has moved more than a few to visit the former coal miner's grave site in the northwest corner of the Lafayette Municipal Cemetery. Glava is buried in the cemetery's pauper field alongside James Trandofir, who likely also died of the flu.
And yes, you guessed it: Local legend is that Glava was a tall, thin man with dark hair and long fingernails who often wore a trench coat, and therefore was most certainly a vampire.
Adding to the intrigue is the tree that has grown out of the middle of the grave. According to Ron Franscell, author of "The Crime Buff's Guide to the Outlaw Rocky Mountains," local legend has it that the tree is said to have grown from a spike that was hammered into Glava's heart. You know, just to make sure he was dead.
Franscell also wrote salt is often seen sprinkled around the crude headstone, a traditional ritual to keep evil spirits from escaping a grave.