This is an archived article and the information in the article may be outdated. Please look at the time stamp on the story to see when it was last updated.
DENVER — The severe storm that moved through the metro area Monday caused so much damage at one apartment complex, residents said they'd have to find somewhere else to stay until it could be repaired.
Hail pelted the Berkeley at Regis apartments on West 52nd Avenue near Sheridan Boulevard, shattering windows and puncturing the siding on the west-facing side of the building.
RELATED: Storm photos
Residents said there they had broken glass, hail and rain inside their apartments. The hail also damaged cars in the parking lots outside the complex.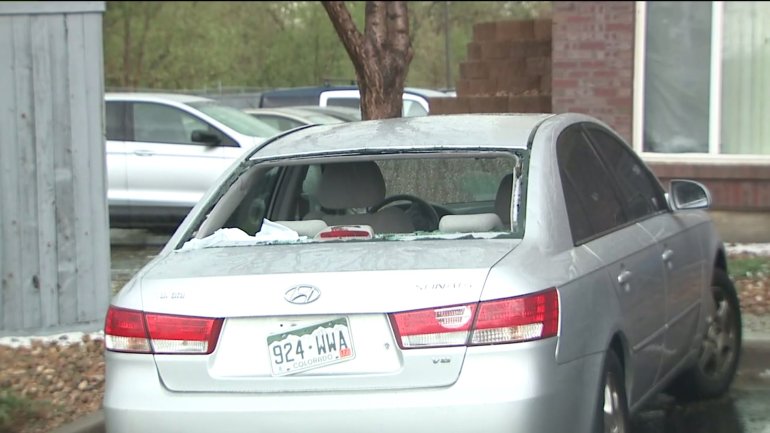 Brianne Johnson took photos of the hail that hit the area near Regis University.
The storm also forced the evacuation and closure of the Colorado Mills mall in Lakewood and damaged countless cars around the metro area.