This is an archived article and the information in the article may be outdated. Please look at the time stamp on the story to see when it was last updated.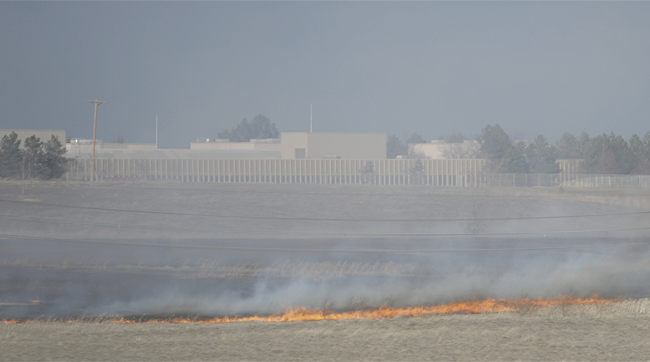 BOULDER, Colo. – Approximately 1,300 residents along the Diagonal Highway northeast of Boulder were urged to evacuate their homes Wednesday afternoon as a wind-fueled grass fire burned near the IBM facility.
The fire was first reported at about 10 acres shortly before 4:00 p.m., according to City of Boulder spokeswoman Kim Kobel.  The Diagonal Highway was closed at 63rd Street as firefighters moved quickly to extinguish the flames.
The fire was declared "100% contained" as of 5:22 p.m., according to the Boulder Office of Emergency Management.
Initial reports suggest the fire was sparked by a downed power line.