This is an archived article and the information in the article may be outdated. Please look at the time stamp on the story to see when it was last updated.
WELD COUNTY, Colo. — A Weld County jury has convicted Sandy Archuleta for the 2015 death of her 4-month-old grandson. FOX31 Problem Solvers first told you about this fatal child abuse case two years ago.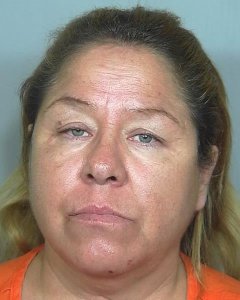 Prosecutors said the 54-year-old caused chemical burns to the face, mouth and gums of Donovan Chavez. The boy also had a sepsis infection, pneumonia, bruises caused by tweezers and broken ribs.
The boy's mother, Angelica Chavez, was convicted of a lesser count earlier this year and is now serving eight years in prison.
The boy's father, Nathan Archuleta, is awaiting trial.
Sandy Archuleta will be sentenced in January.
A Problem Solvers investigation revealed the boy died just days after the Weld County Department of Human Services restored parental rights to the boy's mother.