This is an archived article and the information in the article may be outdated. Please look at the time stamp on the story to see when it was last updated.
On Tuesday morning, Google Calendar stopped working. If you tried to access it, you would get a message reading "Not Found Error 404". Google is aware of the problem and is working to fix it.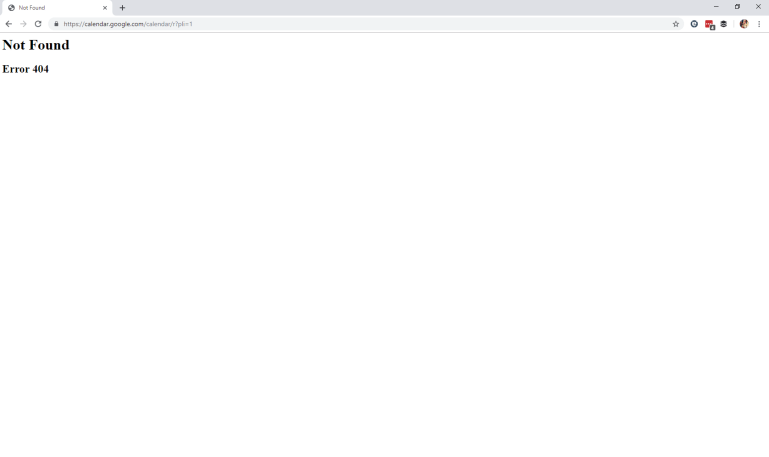 According to a status message on G Suite, "We expect to resolve the problem affecting a majority of users of Google Calendar at 6/18/19, 11:40 AM."
Many people went to Twitter to share their frustrations about the service being down.
Me, waiting for @Google Calendar to be back. pic.twitter.com/jd6olF0YdV

— Fredrick Galoso (@wayoutmind) June 18, 2019
Everyone whose life depends on Google Calendar today pic.twitter.com/aheWRrJYd5

— Ola King (@ola11king) June 18, 2019
When the Google Calendar goes down at work pic.twitter.com/Li7XTiBXXP

— Josh Robinson (@JoshRobinson412) June 18, 2019
Me without Google Calendar this morning pic.twitter.com/DFrc5qsMMB

— Dan Kenitz (@buildwithwords) June 18, 2019