This is an archived article and the information in the article may be outdated. Please look at the time stamp on the story to see when it was last updated.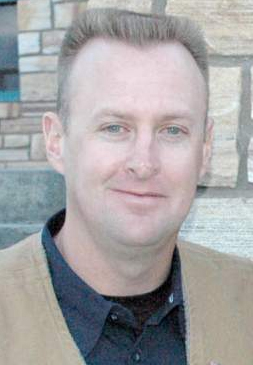 CORTEZ, Colo. — The former undersheriff of Montezuma County turned himself on Wednesday after he was accused of misusing county funds.
According to the Montezuma County Sheriff's Office, Robin Cronk, 42, stands accused of purchasing items for personal use with county funds over an extended period of time. The criminal charges were filed after an investigation into Cronk, who resigned from his post in June, by the Colorado Bureau of Investigation (CBI).
Cronk was free on bond Thursday, and was scheduled to make his first court appearance later in the day, around 2:30 p.m.
The warrant for Cronk's arrest was still sealed on Thursday, which prevented the sheriff's office from releasing any information about the charges against him, aside to say that he has been charged with embezzlement of public funds, a class five felony, and first degree official miscount, a misdemeanor.
Cronk is perhaps best known for the staunch stance he took a year ago against Amendment 64 to legalize marijuana for recreational use.
"None of our (drug) laws have any teeth," Cronk told the Cortez Journal in October 2012. "It's a joke. If you want to be a criminal, the state of Colorado is the place to do it in," he said. "If you loosen it up more, it will get out of control."