This is an archived article and the information in the article may be outdated. Please look at the time stamp on the story to see when it was last updated.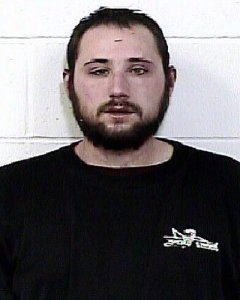 CRAIG, Colo. — A man was arrested on suspicion of manslaughter after a fight broke out between crew members working on a power outage, the Craig Daily Press reports.
The Craig Police Department told the newspaper that Raymond Terrill, 36 of Missouri, was found unconscious in an alley early Thursday morning.
He was taken to a hospital in the northwest Colorado town where he was later pronounced dead.
Police said Justin Blodgett, 26 of Grand Junction, was arrested and charged with manslaughter. He's being held at the Moffat County Jail.
Police told the newspaper that the men visited several bars while working on a power outage.
Blodgett has been arrested twice in Mesa County on assault charges, including one incident where he allegedly stabbed a man in the leg, police said.
The investigation into what led to the fight is ongoing.