This is an archived article and the information in the article may be outdated. Please look at the time stamp on the story to see when it was last updated.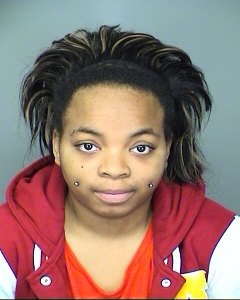 DENVER – Boulder County prosecutors dismissed Thursday the felony charge against a Longmont woman accused of killing a teenager in a New Year's Eve hit-and-run incident.
Kendra Balentine, 18, has maintained her innocence throughout the case. In their decision Thursday, prosecutors appeared to determine that they agreed with her.
"The evidence shows that the Chevy Cavalier attributed to her was not involved in the fatal accident on New Year's Eve," Boulder County prosecutor Ryan Brackley told the Longmont Times-Call. "Her car was not there."
Balentine was initially arrested on suspicion of leaving the scene after police insisted that her vehicle was the one involved in a Dec. 31, 2012 collision in the 2200 block of Main Street in Longmont. The victim, 16-year-old Jason Grimmer, was allegedly running from a brawl involving members of Balentine's family.
Balentine, her family and other witnesses have repeatedly stated that she was at Messiahville Baptist Church at the time of the incident, and that her car was parked in the church lot.