This is an archived article and the information in the article may be outdated. Please look at the time stamp on the story to see when it was last updated.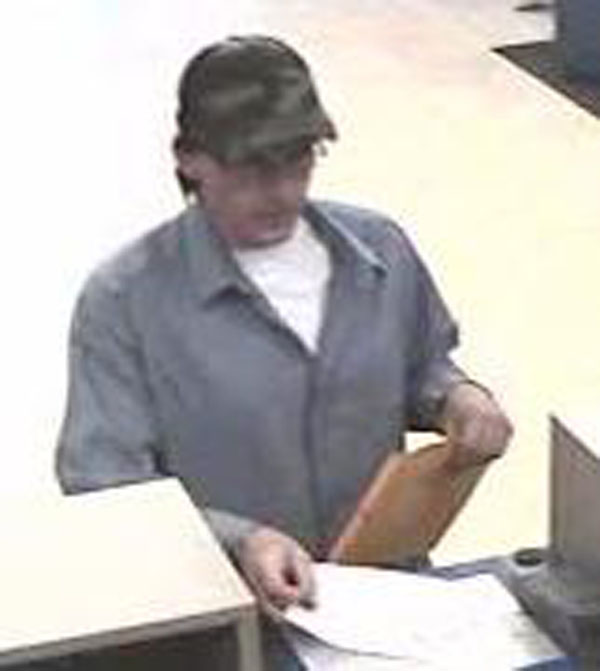 DENVER — The FBI is asking for the public's help in finding a man they have dubbed the Brady Bunch Bandit, who is responsible for robbing six banks in the metro area, authorities said.
According to the FBI, the man has robbed banks in Centennial and Aurora.
The first robbery happened at the Chase Bank on Sept. 1. The most recent robbery was at a TFC Bank on Monday in Aurora, said FBI spokesman Dave Joly.
The FBI named the man the Brady Bunch Bandit because witnesses said he resembles one of the male co-stars (either Greg or Peter) from the early 1970's American sitcom The Brady Bunch, Joly said.
Officials have said the man will enter the bank and give the teller a demand note. He then fees on foot, Joly said.
The man is described as being between 25 and 35 years old. He is between 5 feet 11 inches and 6 feet tall and weights between 150 and 170 pounds.
If anyone has any information on the bank robbery above, or any bank robbery, please call the FBI Rocky Mountain Safe Streets Task Force at 303-629-7171; or, you can remain anonymous and earn up to$2,000 by calling CRIMESTOPPERS at 720-913-STOP (7867).
Banks believed to be robbed by the Brady Bunch Bandit include:
9/1/2012, Saturday, 11:53 a.m.
Chase Bank
8283 S Quebec Street, Centennial, Colorado
9/8/2012, Saturday, 10:36 a.m.
Well Fargo Bank
3155 E 1st Ave, Denver, Colorado
10/4/2012, Thursday, 11:20 a.m.
Core First Bank & Trust
8200 S Quebec Street, Centennial, Colorado
10/10/2012, Wednesday, 3:35 p.m.
Chase Bank
8283 S Quebec Street, Centennial, Colorado
10/20/2012, Saturday, 12:43 p.m.
Chase Bank
7490 S University Blvd. Centennial, Colorado
10/29/2012, Monday, 4:30 p.m.
TFC Bank
1710 S Havana Street, Aurora, Colorado