This is an archived article and the information in the article may be outdated. Please look at the time stamp on the story to see when it was last updated.
DENVER — The FBI has added a suspect wanted in the brutal murder of a 69-year-old Colorado man to its Top Most Wanted Fugitives list.
Edwin Ernesto Rivera Gracias is wanted in connection with the murder of Richard Limon in August 2011. Limon was choked, beaten and stabbed and dumped in the mountains outside Denver, the FBI said.
Several days later, the Jefferson County Sheriff's office issued a warrant for Gracias' arrest.
"Today we are asking for media and public assistance in bringing this dangerous fugitive to justice," said James Yacone, special agent in charge of the Denver office.
During a morning news conference, Limon's sister, Michelle Limon, called him a "special person to me an my family."
"He was just taken from me," Michelle Limon said. "All I want is for justice to be served."
Gracias is a member of the La Mara Salvatrucha MS-13 gang. "MS-13 is one of the most violent gangs in the United States, and Rivera Gracis appears to have embraced that lifestyle," said Special Agent Phil Niedringhaus, who leads the FBI's violent crimes squad in Denver.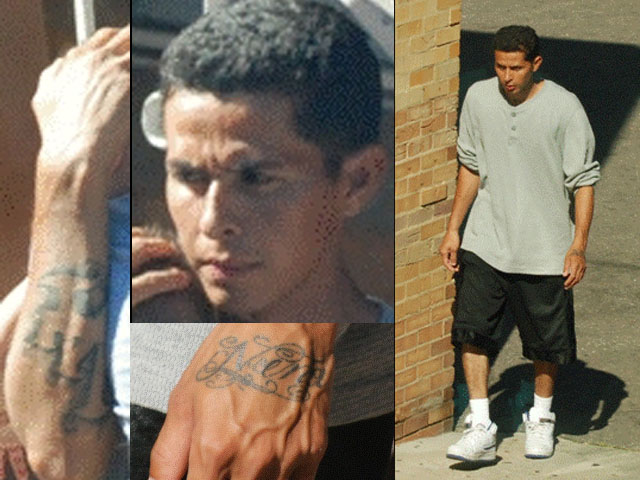 Gracias fled Denver is now believed to be living in his native El Salvador. He is now between 29 and 33 years old with brown hair and brown eyes. He is 5 feet 10 inches tall and weighs about 170 pounds. Gracias has a variety of tattoos, including "MS-13" across his back, "LA" on his right forearm and "Nena" on his left hand.
The FBI said Gracias has ties to other MS-13 gang members in Colorado, Los Angeles and El Salvador. He may try to get back into the US.
"Elevating Rivera Gracias to the Top Ten list sends a message," said Niedringhaus. "No matter where you are as a fugitive—in the U.S. or anywhere in the world—we are coming after you."
The FBI is offering up to $100,000 for information leading to the arrest of Gracias.
"I think our chances of catching Rivera Gracias are excellent, especially with the substantial reward being offered," Niedringhaus said.
Since its creation in 1950 — 63 years ago today — 498 fugitives have been on the Ten Most Wanted Fugitives list and 467 have been apprehended or located, 154 of them as a result of citizen cooperation.
If you have any information concerning the whereabouts of Rivera Gracias, please contact the FBI's Denver Field Office at 303-629-7171 or your nearest law enforcement agency.