This is an archived article and the information in the article may be outdated. Please look at the time stamp on the story to see when it was last updated.
DENVER — A 62-year-old man who was beaten to death after stopping an attack on two teenagers was a U.S. veteran who had come to Denver looking for work, his family said.
The teens were attacked near Curtis and 25th streets about 4 a.m. Friday, the Denver Police Department said.
James Farmer Jr. was asleep in his car when witnesses said he got out to intervene.
RELATED: Probable cause statement
When police arrived, officers said Farmer was on the ground in the middle of the street and a man was "continually striking the victim in the chest with force."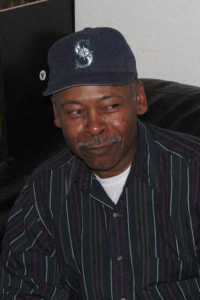 Farmer died before he could be taken to a hospital. An autopsy confirmed he died from blunt force injuries.
His family is talking about the kind of man he was and the life he led.
"We would like to clarify that he was not just some 'homeless' man living in his car. The Saab he resided in, he bought and paid for," family members stated.
He chose to stay in his car to save money, his family said.
"James Farmer Jr. moved down to Denver to further his employment opportunities. He sent money back to his grandchildren and family," the family stated. "He had dreams, goals and ambitions."
The family said Farmer planned to return to Seattle in September to buy a home and marry his fiancee.
The family described him as  a hard-working family man who lived his life like a soldier.
"He took a oath when he joined the United States Army and promised never to leave a man behind. Well that is what James stood for on June 16th 2017. He heard someone in need and risked his life to save [the] lives of those teenagers," the family stated.
"James sacrificed himself and in return died a brutal murder. "
According to the family, Farmer left behind two sisters, a brother, a son, his fiancee, five granddaughters, and "a host of nieces, and nephews that loved him dearly."
The family also thanked the staff of the Saint Francis Center, saying they provided the support and resources he needed to keep going.
"He felt the staff and community were his extended family while away from his own back in Seattle," the family stated.
"Despite this horrible incident our family will forever be grateful to the people of the downtown Denver, Colorado area."
Officials at Saint Francis Center described Farmer as "a good man."
"People who know what's right, do what's right. And he was one of those people who did it. He stepped up to help. And unfortunately, it cost him his life," a shelter official said.
The suspect in the deadly attack, 28-year-old Dejuan Stamps, has been charged with one count of first-degree murder, one count of first-degree assault, two counts of second-degree assault and one count of third-degree assault.