This is an archived article and the information in the article may be outdated. Please look at the time stamp on the story to see when it was last updated.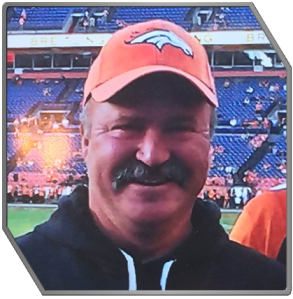 DENVER — The family of a 53-year-old Colorado man is posting fliers around Sports Authority Field at Mile High after reporting their father vanished at halftime of Thursday's Denver Broncos game.
Paul Kitterman, who lives in Kremmling, arrived at Thursday's game with his son and two family friends. During halftime, the missing man's son used the restroom and returned minutes later, unable to find his father.
"We were looking everywhere in parking lots, trees, bushes, anywhere we could think of," Jarod Tonneson said Sunday.
Since Thursday, Kitterman's family has filed a missing persons report with the Denver Police Department but investigators said Sunday they have no reason to suspect foul play.
Paul Kitterman is described as a white male with brown hair and hazel eyes, weighing about 190 pounds. At the game, he wore a dark-colored hoodie and a Broncos cap.
Anyone with information about Kitterman's whereabouts should call Denver Police at 720-913-2000.