This is an archived article and the information in the article may be outdated. Please look at the time stamp on the story to see when it was last updated.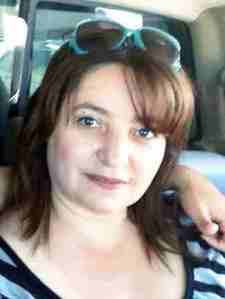 SILT, Colo. — A family is asking for the public's help in finding Claudia Ruiz, who has been missing since May 17 from Silt, on the Western Slope.
The family does not believe foul play is suspected and police are treating it as a matter of "attempt to locate" instead of a missing person.
Ruiz has a history of mental illness and has gone missing before, the family says. She was last seen in Glenwood Springs on Saturday morning. She has been reported being seen in Basalt, Glenwood Springs and Rifle.
Ruiz is 5-foot-2 and weighs about 180 pounds. She has brown hair with blonde highlights and brown eyes. She most likely is wearing a blue windbreaker, white skirt and white flip flops.
Anyone with information about Ruiz is asked to call her daughter Jennehii Ruiz (970-618-4454), her son Eliel Ruiz (970-989-3907) or their local police department.
[googlemaps https://www.google.com/maps/embed?pb=!1m18!1m12!1m3!1d394172.36006365565!2d-107.5932133628967!3d39.481265277585685!2m3!1f0!2f0!3f0!3m2!1i1024!2i768!4f13.1!3m3!1m2!1s0x874115865786d5bd%3A0xce7cfeaff31663bf!2sSilt%2C+CO!5e0!3m2!1sen!2sus!4v1400696986818&w=800&h=600]