This is an archived article and the information in the article may be outdated. Please look at the time stamp on the story to see when it was last updated.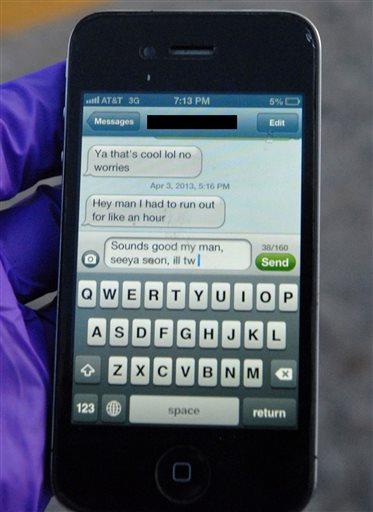 DENVER — Alexander Heit's final text cut off in mid-sentence. Before he could send it, police say the 22-year-old University of Northern Colorado student drifted into oncoming traffic, jerked the steering wheel and went off the road, rolling his car.
According to the Associated Press, Heit died shortly after the April 3 crash in Greeley, but his parents and police are hoping the photo of the mundane text on his iPhone will serve as a stark reminder to drivers.
The photo, published Wednesday in The Greeley Tribune, shows Heit was responding to a friend by typing "Sounds good my man, seeya soon" followed by a few letters before crashing.
In a statement released through police, Heit's mother says texting while driving can "tear a whole in the heart of everyone who loves you."