This is an archived article and the information in the article may be outdated. Please look at the time stamp on the story to see when it was last updated.
GOLDEN, Colo. — Rattlesnakes are stealthy, sneaky predators — known to live in popular recreation areas in Colorado.
To help educate the public about where these venomous snakes might be hiding out, one team of herpetologists is working to track their locations.
Adaptation Environmental Services is catching, microchipping and tracking rattlesnakes on North Table Mountain in Golden.
Their research shows rattlesnakes might be lounging closer than you think.
"CAUTION: Just east of the quarry on the North Table Loop, there is one rattlesnake with a transmitter (and there could be others) that continually resides near rocks close to the trail. Please look carefully, and then carefully again, before sitting to rest and/ or allowing your dog to sniff around," Hayley Urbanek wrote in a blog on Colorado Herping.
If you're one of the many people who can't spot rattlesnakes and you also enjoy spending time outdoors in Colorado, you can probably appreciate the work they're doing.
"Nearly all of our snakes with radio-transmitters are hanging out near rocks, while some we encounter are moving across the grasses," the blog states.
"This is snake world," Bryon Shipley told Colorado Community Media.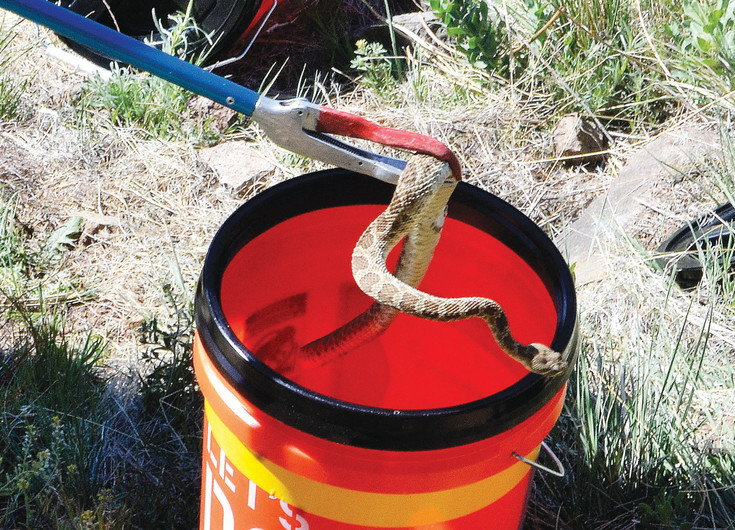 Shipley said Jeffco Open Spaces contracted the company to round up 20 rattlesnakes on North Table Mountain, implant tracking devices and release them.
"The goal is to collect 20 snakes — four from each quadrant of the mountain — and track their travel habits to identify potential den sites and frequently visited areas," the media outlet reported.
"Knowing where a rattlesnake den is located would help with future planning and development like putting in new trails — and avoiding putting them atop of snake den."