This is an archived article and the information in the article may be outdated. Please look at the time stamp on the story to see when it was last updated.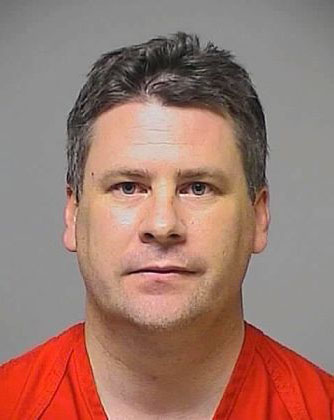 EL PASO COUNTY, Colo. — Despite pointing his service pistol at fellow law enforcement officers and pleading guilty during his trial after initially entering a plea of not guilty by reason of insanity, a former El Paso County detective will not be dismissed entirely from the county's law enforcement force agency.
According to the Colorado Springs Gazette, Jerald Day, 46, pleaded guilty to three misdemeanor charges stemming from a wild 2009 car chase with fellow police officers.
It began after Day made a threatening phone call to his girlfriend, and it ended with Day pointing his service pistol at fellow officers after his vehicle had been disabled by a spike strip.
Facing trial for felony menacing, Day eventually pleaded guilty to three misdemeanor counts earlier this month nearly four months after the incident. 
Day was demoted to a $39,000-a-year job as a security technician at the El Paso County Jail after his arrest in 2009. El Paso County Sheriff's Office spokesperson Lt. Jeff Kramer said Day will keep his position even after pleading guilty because he is a "stellar employee."
"We spend a lot of time and effort to rehabilitate hardcore offenders in society," Kramer wrote in a statement. "So in this instance when dealing with a stellar employee it was only appropriate to allow him an opportunity to recover."
Before his demotion, Day was a detective in El Paso County's major crimes unit. As a result of pleading guilty on the counts of prohibited use of a weapon, resisting arrest and telephonic harassment, Day was sentenced to five years probation.
He is barred from possessing a firearm and from drinking alcohol or using marijuana during that time.