This is an archived article and the information in the article may be outdated. Please look at the time stamp on the story to see when it was last updated.
DURANGO, Colo. — Dylan Redwine's father, Mark Redwine, was arrested Saturday in connection with the November 2012 death of his son., the La Plata County Sheriff's Office said.
Redwine was arrested in Bellingham, Washington, after a grand jury issued an indictment Saturday for his arrest.
The Bellingham Police Department arrested Redwine on a warrant issued by the Sixth Judicial District Attorney's Office in Durango. Redwine is being held on a $1 million cash-only bond.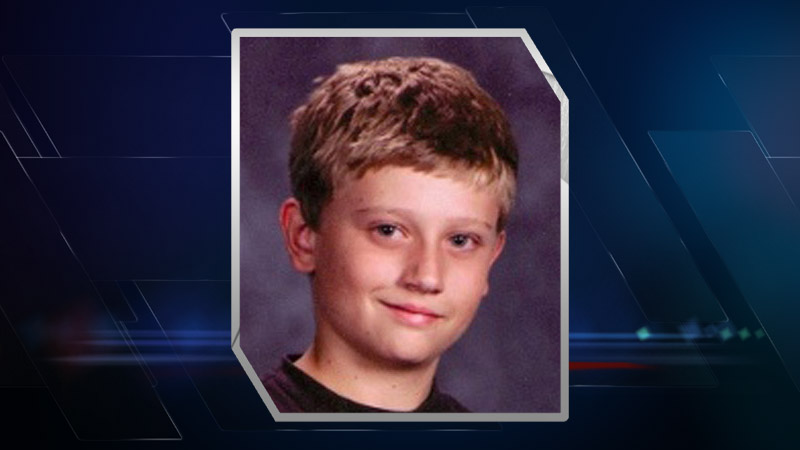 He faces charges of second-degree murder and child abuse resulting in death.
According to the indictment, investigators reported finding blood in Mark Redwine's living room.
RELATED: Mark Redwine indictment
Investigators said cadaver dogs indicated a dead body had been in his living room and in the bed of his truck.
Investigators also said Dylan saw compromising photos of his dad and asked his brother to send the pictures so he could confront his father about them.
Forensic anthropologists said they found injuries from blunt-force trauma in two locations on Dylan's skull.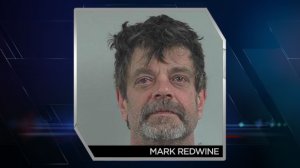 Authorities were working on extraditing Redwine back to La Plata County.
The arrest comes almost five years after 13-year-old Dylan went missing.
The boy disappeared from his father's home in the La Plata County town of Vallecito on Nov. 18, 2012. Some of his remains were discovered in June 2013.
"Since then, a multi-agency investigation team has been gathering and analyzing evidence," the sheriff's office said.
"The La Plata County Sheriff's Office, Colorado Bureau of Investigation, and Federal Bureau of Investigation have invested thousands of hours in investigating this case culminating in Mark Redwine's indictment and arrest."
Investigators named Mark Redwine as a person of interest in the case two years ago.
Dylan disappeared around while spending a court-ordered visit with his father. Dylan's mother Elaine Hall has gone on national TV accusing Mark Redwine of being involved in her son's death.
"I haven't believed Mark since day one. There is nothing that comes from his mouth that I believe and this is no different," Elaine Hall said. "Regardless of what he says, the facts can speak for themselves."
Hall said in the first hours, she believed Mark but as the case went forward, she quickly grew suspicious.
"In hindsight and retrospect, I see many signs that should have triggered something," Hall said. "You never think that a parent can actually murder their child."
Hall believes changes in leadership at the La Plata County Sheriff's Office and the Sixth Judicial District Attorney's Office were beneficial to Dylan's case. This arrest confirms her suspicions and offers her some peace.
"Anyone who can kill their 13-year old-son is capable of anything, so I was always worried about my family and how it would impact us so now it's reassuring knowing that he's away and hopefully will stay far away from us," Hall said.
Hall filed a wrongful death lawsuit in the case against her ex-husband in Durango. That suit was dismissed in early 2016 because the statute of limitations ran out a few days before it was filed.
Redwine has denied any involvement in Dylan's death.
RELATED: Full coverage of the Dylan Redwine case