This is an archived article and the information in the article may be outdated. Please look at the time stamp on the story to see when it was last updated.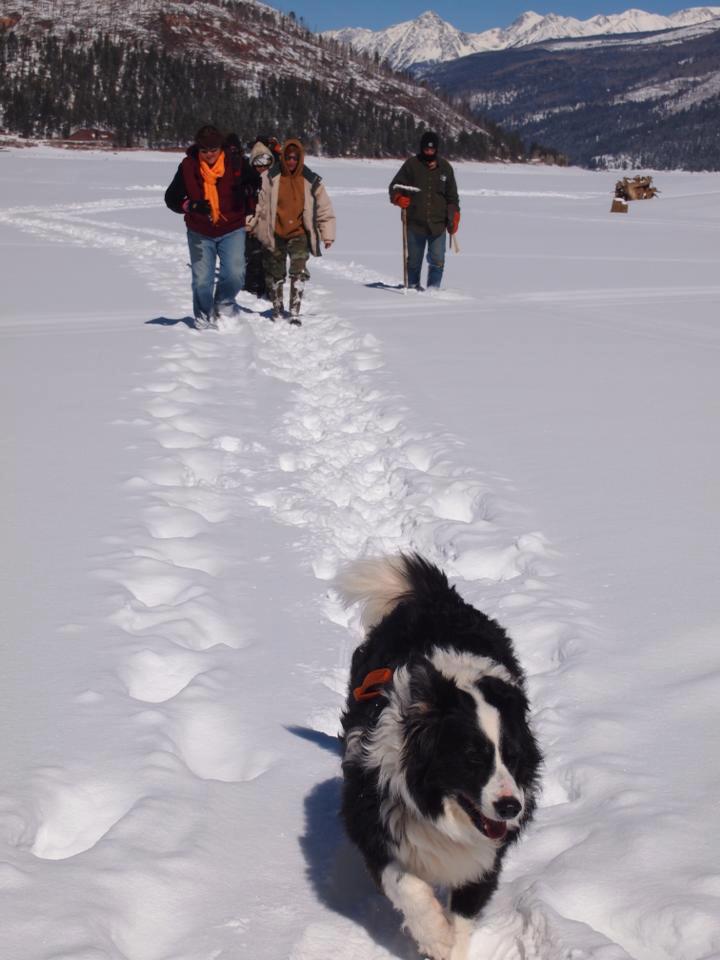 BAYFIELD, Colo. — On the same day Dylan Redwine's family made an emotional appearance on national TV, a K9 team reported that it had picked up a scent a lot closer to home.
According to K9 Forensics of Edgewood, a group that volunteered to help search for the missing 14-year-old, two cadaver dogs picked up a scent in the same place after holes were punched in frozen Vallecito Lake, which has been a focal point of the three-month search.
Redwine's father, Mark, lives near the lake. Dylan was on a court-ordered visit to Mark's house when he went missing in December.
Katt Hawkins, the Redwine family friend primarily responsible for updating the "Find Missing Dylan Redwine" page on Facebook, took to the social media platform on Wednesday. She wrote that she and the Redwine's are taking solace in the idea that the La Plata County Sheriff's Department found the K9 team's discovery to be inconclusive.
"There are many homeless people that live up in that area. It could be anyone," Hawkins wrote. "We are not going to believe that it is Dylan until we see it for ourselves. While this may seem ridiculous to most of you, WE ARE CHOOSING HOPE!"
The Redwine's have also chosen to take their search to "Dr. Phil," making appearances on the CBS TV program on Tuesday and Wednesday. The taped show that aired Tuesday marked the first time Mark and Dylan's mother, Elaine Redwine, have spoken face-to-face in three years.
The two had only traded texts prior to that point.
As she has from the beginning, Elaine continued to insist Mark was involved in Dylan's disappearance.
"When you're mad at somebody, your main focus is to get even or get back at them and hurt them. That's how your mind works," Elaine Redwine screamed.
"So because you said it, that makes it true?" Mark Redwine replied. "I wouldn't hurt him (Dylan). What kind of mother are you to believe I was even capable of doing something like that?"
Police are yet to name Mark or Elaine as suspects in Dylan's disappearance, and Tuesday's TV appearance likely did nothing to change that. However, it did reveal that Dylan likely led a turbulent home life before he went missing.
Dylan's older brother Cory claimed that Mark has "been nothing of a father."
"I do believe Mark took Dylan," Cory said. "I don't like you. I hate you."
As for Mark, he divulged his reason for divorcing Elaine. He claims to have done so because she had a drinking problem.
Mark also continued to assert that he believes Dylan was abducted when he was walking to a friend's house six miles away from his property near Vallecito Lake.
The final "Dr. Phil" episode featuring the Redwine family will air on CBS today at 3 p.m.
| | | | |
| --- | --- | --- | --- |
| | Faces of Meth | People of Walmart | Awkward family photos |