This is an archived article and the information in the article may be outdated. Please look at the time stamp on the story to see when it was last updated.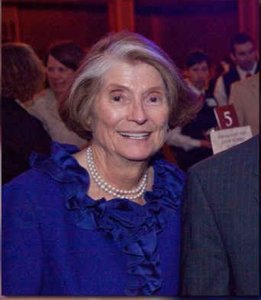 DENVER — Patricia Livingston, the 81-year-old driver who was accused of running over two teenagers in a bicycle lane, killing one of them, has died, a family spokesman said Monday.
Andy Boian said Livingston died Saturday night as a result of her injuries from the crash.
Cole Sukle, 14, and Jack Mahoney, 13, were in the bike lane near East Yale Avenue and East Nielsen Way in southeast Denver on July 13 when they were struck by a vehicle driven by Livingston.
Sukle underwent surgery at Denver Health Medical Center but died the next day. Mahoney is expected to be OK.
RELATED: Police report of the crash
The vehicle that hit the teens ended on the grass in Robert H. McWilliams Park at Yale and South Milwaukee Street, six blocks from the crash.
Police said Livingston was seen driving erratically before hitting the teens. She was taken to a hospital to be treated for her injuries. She died at Denver Hospice. The family said it will release a statement later Monday.
"We extend our deepest sympathy to the Sukle and Livingston families in this difficult time," Denver District Attorney's Office spokeswoman Lynn Kimbrough said.
Livingston was charged last week with careless driving resulting in death and careless driving resulting in injury. The charges have been dismissed, Kimbrough said.