This is an archived article and the information in the article may be outdated. Please look at the time stamp on the story to see when it was last updated.
PARKER, Colo. — Det. Dan Brite is making "promising progress" after a shooting with a suspect in Parker on Friday, the Douglas County Sheriff's Office said Sunday.
Doctors say they are seeing promising progress in Brite and he is responding to stimulus.
His wife, Sgt. Christine Brite, who also works for the sheriff's office, says she believes prayer has played a role in his recovery and asks the community for continued support.
Investigators believe the close proximity to Parker Adventist Hospital, as well as quick work by doctors and paramedics, saved Brite's life.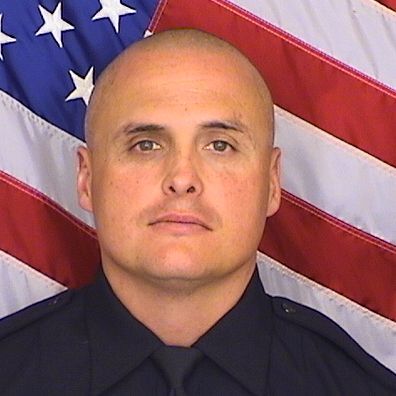 Authorities say they have concluded the bulk of their evidence gathering and interviews.
The incident began at a house on Dixon Road in Parker. Deputies saw the suspect, 40-year-old Randall Rodick, carrying weapons and what appeared to be an ammunition box between his home and RV.
Rodick then got in his RV, and began driving and shooting at deputies. That's when Brite was hit. Rodick was shot and killed.
"I'm very proud of the men and women of the Douglas County Sheriff's Office, our partners, the Castle Rock Police Department, the Colorado State Patrol, and South Metro Fire all working together to bring this tragic situation to an end," Sheriff Tony Spurlock said.
"I also can't thank the Parker Adventist Hospital enough for their professionalism, talent and hospitality to officers, employees, family and friends."
A GoFundMe page has been set up to help Brite's family.
On Monday, Rodick's family released a statement about the shooting.
"The Rodick family would like to extend their deepest sympathies to Detective Dan Brite and his family and to all who have experienced pain and suffering caused by the events in Parker on Friday," the statement said. "We offer our prayers and support to all of those impacted by this event. We love Randy and we will miss him. We ask the media to respect our privacy at this very difficult time."