This is an archived article and the information in the article may be outdated. Please look at the time stamp on the story to see when it was last updated.
ADAMS COUNTY, Colo. -- Deputies found a suspect's truck Tuesday morning that was being sought in connection to stolen police equipment in Adams County.
On Monday, a man stole a shotgun, tactical vest and part of a police uniform out of a marked police vehicle while an out-of-state law enforcement officer was in training at a sheriff's office facility on East 72nd Avenue.
Surveillance video showed the man walking to his 2005 Ford F-150 pickup truck carrying the shotgun.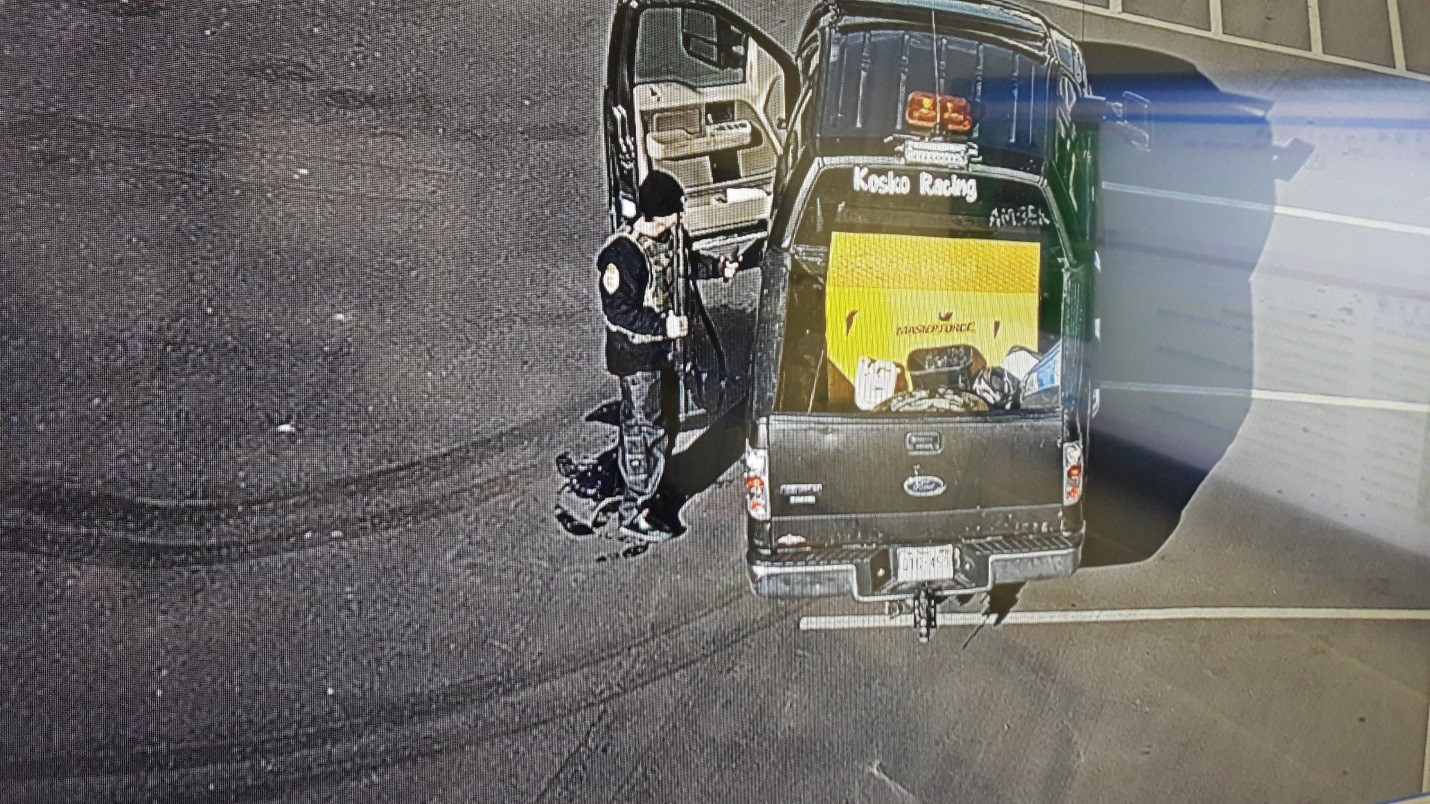 Deputies later found and pursued the truck for a short time before stopping because of "the driver's actions."
The sheriff's office said the truck was stolen in Nebraska on Friday and has a large sticker on the back window that says "Kosko Racing."
The truck was found about 8 a.m. in a parking lot at 7121 N. Pecos Street, about five miles west of the training facility. The suspect was not with the truck and is still being sought, the sheriff's office said.
The sheriff's office did not say if the stolen police equipment was found in the truck.