This is an archived article and the information in the article may be outdated. Please look at the time stamp on the story to see when it was last updated.
DENVER -- Snow will arrive in Denver on Monday morning.
Snowfall will move into the Interstate 25 corridor and the mountains on Sunday night. The storm will bring accumulating snow, gusty winds and cold temperatures to Colorado.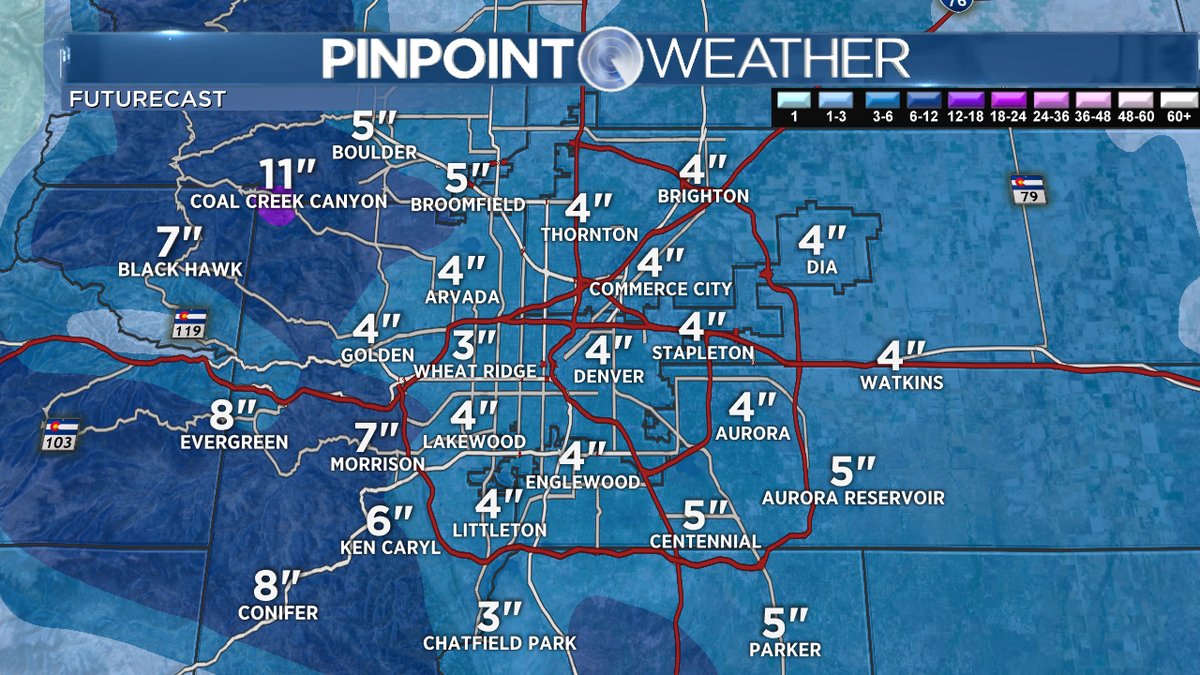 The cold front will move into northern Colorado and will quickly travel southeast.
Denver will see rain showers first that will move in around 9 p.m. to 10 p.m. By midnight, rain showers will turn to snow.
It will continue to snow, heavy at times, through Monday morning. The snow will taper off to light and isolated snow showers by Monday afternoon before the storm moves out Monday evening.
A winter storm warning is in place tonight through 3 p.m. Monday.
Areas under this warning will see the biggest impacts from the storm. A winter weather advisory is in place tonight through 3 p.m. Monday.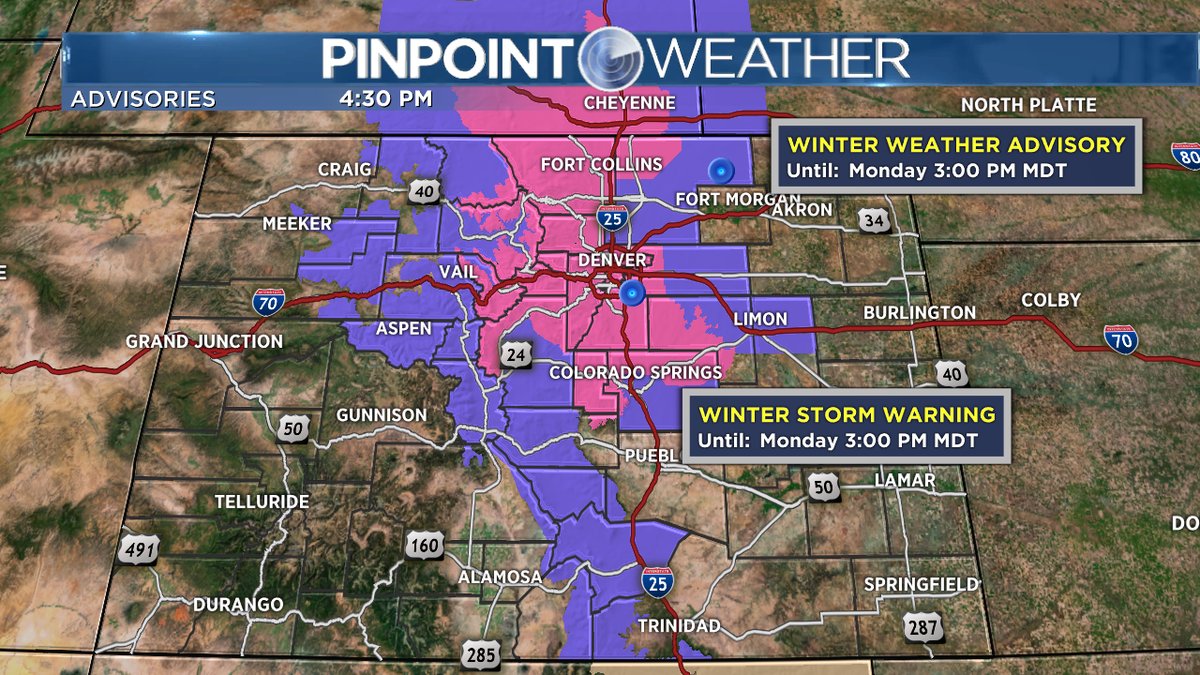 The Denver metro area will see 3-6 inches with amounts up to 8 inches on the south and west sides of with city where elevations are higher.
The northeast mountains and western foothills will pick up the most with 8-12 inches expected and locally higher amounts up to 16 inches are possible.
Snow will melt quickly on many surfaces that have absorbed heat from Saturday and Sunday.
The Monday morning and Monday evening commutes will see impacts from the storm.
With high temperatures in the 30s on Monday, it is possible to see some snow and ice accumulation on the roadways.
Winds will also create blowing snow lowering visibility. Trees could be impacted because many are still full of leaves.
The heavy, wet snow will weigh down tree branches and could ultimately cause power outages.
The first hard freeze of the season will occur overnight Monday into Tuesday morning with temperatures in the mid-20s.