This is an archived article and the information in the article may be outdated. Please look at the time stamp on the story to see when it was last updated.
DENVER -- It sounds like a riddle out of "Alice in Wonderland:" How do you make a reticulated giraffe stand still?
But it's a very real challenge for the Denver Zoo and its four giraffes. When the patient stands 18 feet tall and weighs 1.5 tons, even the most routine medical checkup turns into a logistical nightmare that can be dangerous for both doctor and animal.
So the zoo is seeking crowdfunding for a "SNUGG" -- a Safe Nurturing Upright Gateway for Giraffes. The custom-made padded corral would allow zookeepers to comfortably confine the huge creatures while they undergo procedures ranging from vision checks to manicures.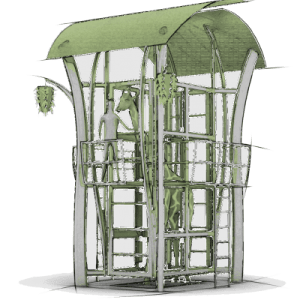 At $75,000, the device isn't cheap. But it provides a pair of immeasurable benefits, the zoo said: The towering animals could remain standing while keepers work, and they wouldn't have to be anesthetized for procedures nearly as often.
"Because of a giraffe's unique physiology, giving anesthesia can be dangerous," the zoo notes on its crowdfunding page.
The device was designed, and would be built, in-house.
As of Wednesday, the zoo had raised nearly $35,000 of the $75,000 goal.
Learn more about the SNUGG campaign here.