This is an archived article and the information in the article may be outdated. Please look at the time stamp on the story to see when it was last updated.
DENVER -- The Denver City Council gave initial approval Monday night to the Denver Zoo's two-decade master plan, which would include the construction of 32 new buildings and larger exhibits at the City Park location.
RELATED: Denver-Zoo -- Master Plan Summary
RELATED: Denver Zoo -- New Buildings Map
The plan, which would be carried out over the next 15 to 20 years, would replace nearly half of the older buildings at the zoo, some areas would be reworked to create a less artificial view of nature and animals will be housed in larger habitats.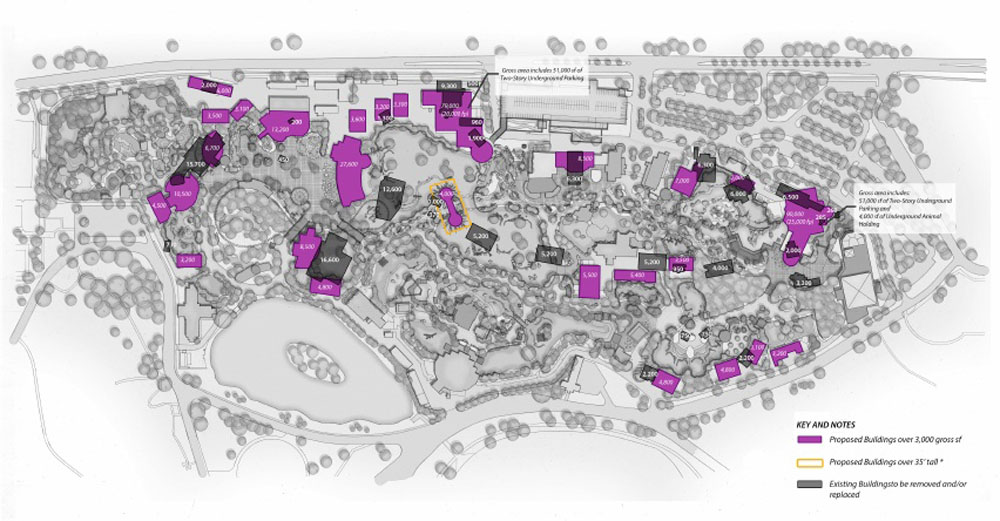 There also would be the construction of parking garages to add 500 parking spaces.
The final OK from the council could come next week after a public hearing.
The city's zoning code requires the council to sign off on building plans for parks and structures that will be larger than 3,000 square feet or taller than 35 feet.
There are 71 buildings at the zoo and the master plan proposes 26 of the 32 new buildings will meet the thresholds that need council approval. Several of the buildings would be replaced to keep the zoo at 71 buildings.
The zoo's board is still trying to determine what projects will get priority.