This is an archived article and the information in the article may be outdated. Please look at the time stamp on the story to see when it was last updated.
DENVER — Denver Police Department Sgt. Chad Kendall has been cleared of wrongdoing in a shootout that wounded Brendan Gerwing on May 20, 2017.
A statement released to the press Friday said that the shooting by the officer was legally justified, as determined by Denver District Attorney Beth McCann.
The incident unfolded after police received multiple 911 calls from friends of Gerwing, saying the man was threatening to shoot himself.
Gerwing told the woman reporting the crisis that if she didn't report his intent to commit suicide to police, he would shoot himself.
The man even texted his friend a photo of himself with a gun pressed to his temple and another of knife wounds that were apparently self-inflicted.
Gerwing also told another friend who called police that he had been drinking and wanted to "go out in a gangster way," which the man's friend took to mean he was planning "suicide by cop."
The woman called officers and reported the situation and also relayed that Gerwing was armed. Officers went to the residence at 2873 S. Quitman to check on the man.
At 4:40 a.m., five officers responded to the call and tried to calm the man. After attempts to diffuse the situation, Gerwing ran around the corner of the garage and charged an officer.
Officer John Allred deployed his taser as Gerwing shot at him. Allred was shot by Gerwing and suffered serious injuries.
When Sgt. Kendall saw Gerwing shooting at Allred, he raised his weapon and fired five rounds at Gerwing, causing serious injuries.
Gerwing later waived his Miranda rights and told investigators he was "really drunk and depressed" at the time of the incident, he "didn't want to comply."
He also said he had no intention of shooting an officer and concluded saying "I know I already done screwed up and I will go away for a while."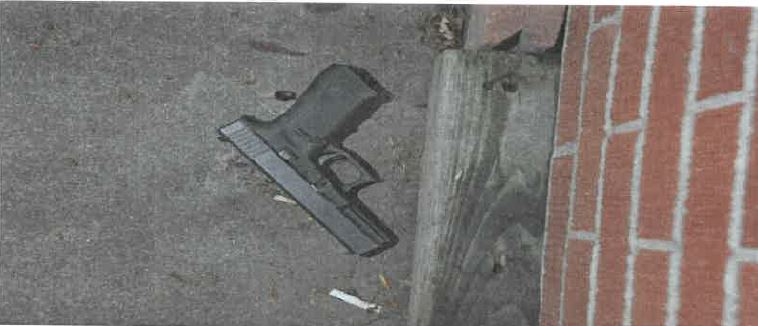 Gerwing is charged with two counts of criminal attempt to commit murder in the first degree and three counts of assault in the first degree.
His next court appearance is Oct. 30.